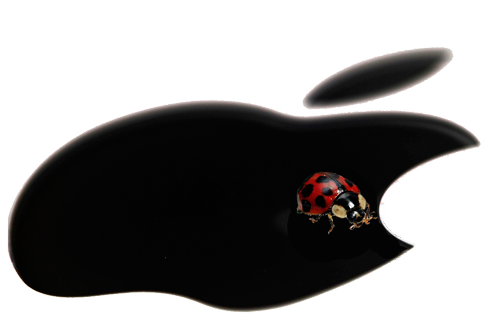 Apple software seems to be getting a reputation for buggy, poorly performing software. Fortunately it seems that they have acknowledged the issue and are working hard to make improvements.
On Wednesday, Apple issued a slew of updates including for Yosemite and iOS8.3
Yosemite is a big update although a lot of that is probably for the new photos app. On upgrading, your computer will go through a number of optimisations including for OSx and for the mail app. Whether this speeds up your computer and reduces the issues remains to be seen.
More proof that Apple is working hard to fix bugs and improve performance in their software is seen with the iOS8.3 update. Check out the number of performance improvements and fixes below. They include improved performance for:
App launch
App responsiveness
Messages
Wi-Fi
Control Centre
Safari tabs
Third-party keyboards
Keyboard shortcuts
They also highlight the following bug fixes
Wi-Fi and Bluetooth fixes
Fixes an issue where you could be continuously prompted for login credentials
Addresses an issue where some devices disconnect intermittently from Wi-Fi networks
Fixes an issue where hands-free phone calls could become disconnected
Fixes an issue where audio playback could stop working with some Bluetooth speakers
Orientation and rotation fixes
Addresses an issue that sometimes prevented rotating back to portrait after having rotated to landscape
Improves performance and stability issues that occurred when rotating the device between portrait and landscape
Fixes an issue where device orientation appeared upside down after taking iPhone 6 Plus from your pocket
Resolves an issue that sometimes prevented apps from rotating to correct orientation after switching apps in multitasking
Messages fixes
Addresses issues that caused group messages to sometimes split
Fixes an issue that sometimes removed the ability to forward or delete individual messages
Resolves an issue that sometimes prevented a preview from appearing when taking a photo in Messages
Adds the ability to report junk messages directly from the Messages app
Adds the ability to filter out iMessages that are not sent by your contacts
Family Sharing fixes
Fixes a bug where certain apps would not launch or update on family members' devices
Fixes a bug that prevented family members from downloading certain free apps
Increased reliability for Ask to Buy notifications
CarPlay fixes
Fixes an issue where Maps could come up as a black screen
Fixes an issue where the UI could be incorrectly rotated
Fixes an issue where the keyboard could appear on the CarPlay screen when it shouldn't
Enterprise fixes
Improves reliability of installing and updating enterprise apps
Corrects the time zone of Calendar events created in IBM Notes
Fixes a problem that could cause web clip icons to become generic after restarting
Improves reliability of saving the password for a web proxy
Exchange out-of-office message can now be edited separately for external replies
Improves recovery of Exchange accounts from temporary connection problems
Improves compatibility of VPN and web proxy solutions
Allows use of physical keyboards to log in to Safari web sheets, such as for joining a public Wi-Fi network
Fixes an issue that caused Exchange meetings with long notes to be truncated
Accessibility fixes
Fixes an issue where using the back button in Safari causes VoiceOver gestures to not respond
Fixes an issue where VoiceOver focus becomes unreliable in draft Mail messages
Fixes an issue where Braille Screen Input cannot be used to type text in forms on web pages
Fixes an issue where toggling Quick Nav on a Braille Display announces that Quick Nav is off
Fixes an issue keeping app icons from being moveable on the Home screen when VoiceOver is enabled
Fixes an issue in Speak Screen where speech will not start again after pausing
Other improvements and bug fixes
Improves the pronunciation of street names during turn-by-turn navigation in Maps
Improves the display of Spotlight results when Reduce Transparency is turned on
Adds Italic and Underline format options for iPhone 6 Plus landscape keyboard
Improves stability for Phone, Mail, Bluetooth connectivity, Photos, Safari tabs, Settings, Weather and Genius Playlists in Music
Addresses an issue where Slide to Unlock could fail to work on certain devices
Addresses an issue that sometimes prevented swiping to answer a phone call on the Lock screen
Addresses an issue that prevented opening links in Safari PDFs
Fixes an issue where selecting Clear History and Website Data in Safari Settings did not clear all data
Fixes an issue that prevented auto-correcting "FYI"
Addresses an issue where contextual predictions did not appear in Quick Reply
Fixes an issue where Maps did not enter night mode from hybrid mode
Resolves an issue that prevented initiating FaceTime calls from a browser or third-party app using FaceTime URLs
Fixes an issue that sometimes prevented photos from properly exporting to Digital Camera Image folders on Windows
Fixes an issue that sometimes prevented an iPad backup from completing with iTunes
Fixes an issue that could cause Podcast downloads to stall when switching from Wi-Fi to mobile networks
Fixes an issue where remaining time on timer would sometimes incorrectly display as 00:00 on Lock screen
Fixes an issue that sometimes prevented adjusting call volume
Fixes an issue that caused the status bar to sometimes appear when it shouldn't
Thats 60 fixes and improvements in this update alone.
Clearly Apple has spotted that something needs to be done and are working hard to fix issues and improve performance. Hopefully you'll see improvements.
It's also important for developers like ourselves that the Apple operating system works well. We continually strive to offer simple yet powerful solutions which work seamlessly. It doesn't help if apps run slow or crash through no fault of our own.
Let us know whether you've seen improvements at @autoalert
AutoAlert Monitor helps you manage your business
See where you're vehicles are
Update your jobs on site
Reduce your paperwork
Improve communications
Cut costs
Fixes and enhancements for this version include:
Following your suggestions we've made quite a few changes and improvements to make managing your jobs and remote workers even easier.
You can now add a note for each job which is for internal use only.
This enables you to review what your engineers have written first and take out any gibberish they may have written. Once it looks professional and presentable, you can include the details on the final job sheets or invoices to be sent to your customer.
You can add attachments such as photos and documents to the job at any time, not just when the job is complete.
You can also add images and documents when you first create the job on your computer and then view the attachment when doing the job.
We've added some extra email checks to the initial welcome screen to make it easier to sign up with newer email domains such as .London.
As always, thanks for your comments and suggestions. Your ideas are always welcome.
We've also made a number of improvements to the web portal as well. You can now view your jobs by day, week or month and you can add more details to the job, even after it has been completed.
You can also add attachments to your jobs once they have been created, allowing you to send detailed drawings, contracts or information to your engineers in the field.
As always let us know what you think and what you want to see in future versions
Previous updates
AutoAlert Monitor V9.3
If you're an administrator, you can now view all jobs or just your own jobs.
We've made it easier to get to your settings from the radar, jobs and messaging screens.
You can now attach documents from iCloud to your job sheets. Ideal if you want to add complex documents to a job or fill in details where you may not have a good network connection.
Its even easier to add connections including additional employees, customers or subcontractors.
We've fixed a few bugs and made more improvements to the look and feel of the app.
We've made it easier to find your vehicle or engineer from the radar screen. (especially if you have a lot of devices or engineers)
AutoAlert Monitor V9.2
A small update which fixes an issue when you looked at health and safety issues for a job as well as improvements to consistency throughout the app.
AutoAlert Monitor V9.1
Some small improvements to the look and feel across different devices, especially when you have a lot of jobs
Fixed a bug when allocated jobs using the standard plumbing job template
You can now turn tracking on or off from the jobs screen as well as the radar screen and messaging screen,
Settings are now also available from the messaging screen
We've made some improvements to the sign up process, especially when you add spaces or strange characters by mistake in your contact details
AutoAlert Monitor V9
The ability to easily log into your web dashboard on your iPad from within the app
You can now view and add notes for a customer
Create reminders for a job
You can now add a job directly from a customers profile or select a customer when adding a job
We've reduced the size of the app and made some small improvements to the look and feel including on the iPhone 6+
AutoAlert Monitor V8.6
Different check sheets can now be assigned to different job types
Some small bug fixes and enhancements
AutoAlert Monitor V8.4
You can now sign your job sheets
You can attach photos to your job sheets
Some small bug fixes
AutoAlert Monitor V8.3
See where you're vehicles are
Update your jobs on site
Reduce your paperwork
Improve communications
Cut costs
AutoAlert Monitor V8.2
We've added additional help and support within the app to make it easier to understand how to change job types or send alerts when a job has been added.
Fixed a bug which showed up in areas of poor signal.
Improved the flow of the app on certain screens when adding or editing job data.
Corrected a spelling mistake.
AutoAlert Monitor V8.1
Some small bug fixes.
AutoAlert Monitor V8
Quite a large update behind the scenes with big improvements to performance and reliability, especially in areas of poor network coverage.
The only new feature within the app is the ability to long press from the jobs screen to turn on the torch. Ideal if you're working on an electrical job with no electricity.
AutoAlert Monitor V7
Updates for this version include:
It's now even easier to add jobs for you or your colleagues from your iPhone or iPad
We've fixed a small bug which would cause the app to crash if you did not have location services enabled
We've also continue to improve the performance and stability of the app.
AutoAlert Monitor V6.9
Updates for this version include:
Your last job view is automatically saved to reduce the number of clicks to get to your jobs
You can now turn screens on and off from the web portal
Long click on the radar screen will bring up the tracking button, making it more easy to turn tracking on or off.
AutoAlert Monitor V6.8
Quite a large update with a number of performance and reliability improvements as well as improvements to the look and feel of the app, in particular around the job functionality.
You can now select:
Jobs for today, tomorrow or view all jobs
Additional job information is now also available
AutoAlert Monitor V6.7
A couple of small bug fixes when adding jobs and changing the map style in the radar screen
Some small enhancements to the look and feel for the app.
It's now easier to send your location and change your location settings
AutoAlert Monitor V6.6
Using messages have been improved further to aide communication with the rest of your company
Enhancements to the radar screen, including the addition of street view so you can better understand where your vehicles are. You can also view your vehicles locations on a standard, hybrid or satellite map. See our support page for more information.
We've added more support if you've lost or forgotten your password
It's now easier to connect GPS Tracking devices or other phones from the radar screen.
AutoAlert Monitor V6.5
Improved the performance of the messages screen including a fix for an issue where the orange dot was not showing on some unread messages
Other bug fixes and performance improvements
Updated the app to provide support for 64 bit processing
Fixed an issue where your contact details weren't shown properly if the profile was too long
Improved the log in process in poor network conditions
Removed annoying popups when there is no internet connection. The notification has been replaced with a small icon at the bottom of the screen which you can press to refresh
We've made it easier to see which device is your from the radar screen
You can now also get directions from your vehicle to another location
AutoAlert Monitor V6.4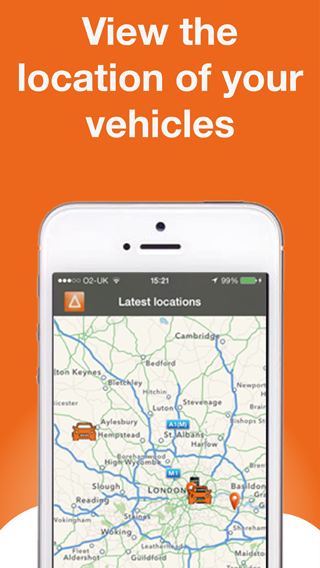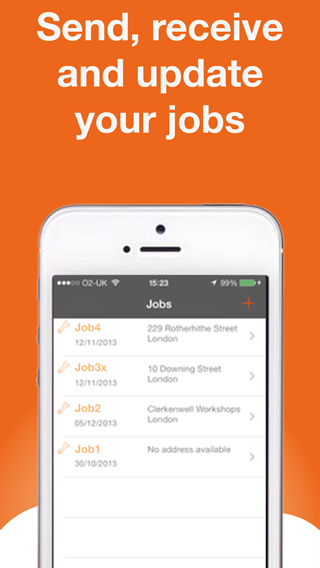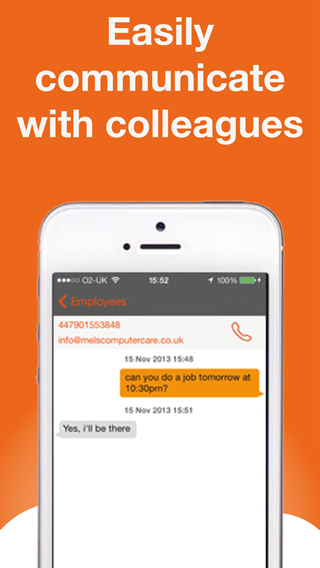 We've re-worked messaging to make it more intuitive. You can now see your latest messages, including linking to the messages from the push notifications
Messages are updated as read when you view them from your iPhone, iPad, Desktop or mobile
Messages can be sent or viewed from the desktop
Messages now automatically scroll to the bottom so you can see the latest message received
You can more easily email or call your colleagues as well as send them messages
We've made it easier to search for your connections
We've made it easier to select and view your vehicles in the radar screen
Other small design flourishes
A few more bugs killed
AutoAlert Monitor V6.2
Added the time the location was sent for each device
Fixed an issue with the start/stop tracking button which sometimes means you had to press it twice to turn tracking on or off.
Also fixed an issue with the tracking menu not being shown on the iPad
Added an option to the tracking settings screen which allows you to disable screen locking so you can keep monitoring your vehicle's locations
If music was playing before the app was started, music now resumes once the app has loaded
Improved reliability and notifications when no, or poor, network connectivity is available
Continued streamlining of the code to reduce bugs, increase performance and save your memory.
Find out more about AutoAlert Monitor and how you can use it to monitor the location of your vehicles, track your jobs and communicate with your colleagues.
Most of the time, iTunes will not refund anything that is older than 90 days. So keep that in mind when trying to report an issue with a purchase. As long as the purchase was within the past 90 days, continue along and we'll show you have to file a request for a refund.
Launch iTunes on either your Mac or PC.
Click on the iTunes Store button if you aren't already in it.
Now click on your email address and enter your password. If you aren't signed in at all, you'll see a general sign in option.
Once you've signed into your account, scroll down to the bottom of the screen and click on Account under the Manage option.
Scroll down to Purchase History and click See All
Here you'll see lists of different iTunes invoices. Find the invoice that has the item in question and click on it.
Click on the button labeled Report a Problem.

You'll be taken to another screen that shows the batch of apps included in that invoice.

Click on the Report a Problem button and then click Report a Problem next to the app you want to refund.
You'll now be routed out of iTunes and to iTunes Support on the web. Simply sign in to your Apple ID that you use for iTunes purchases one more time.
Here you'll see another detailed list of apps that you've recently purchased within the past 90 days.
Click on Report a Problem one more time next to the app you're trying to get a refund for.
From the drop down, select the reason you'd like a refund.

There are several options from you not authorizing the purchase to accident purchases. Put any other pertinent information into the text box and hit Submit.
That's all there is to it.
You should receive a confirmation email from iTunes Support that they have received your request. You'll receive a follow-up response with Apple's decision on a refund within a short period.
Hopefully you're not looking to refund one of our apps, if you do have any problems or need any help first, please don't hesitate to get in touch.
Find out more about our Job Management and Tracking app for your iPhone or iPad or our London Congestion Charge Check and Remind app or London Low Emission Zone apps.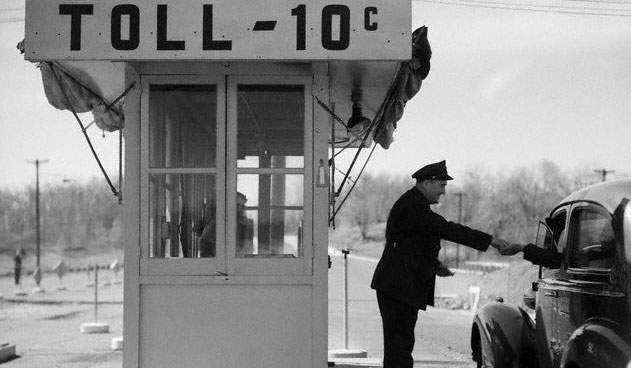 Apps for the iphone and snazzy entertainment systems may have made journeys more enjoyable, but when it comes to driving, one thing remains immutable: taxes. For us motorists, it seems it's the man behind the wheel who gets clobbered every time. You know the sort of thing I mean, every time there's a budget. Hah, fingers tensely clutching the keys, you read about another tax hike or mindboggingly complex rule of the road; it's as if we're a fuel guzzling, speeding, road rage bunch of maniacs. Come to think of it, Britain's roads would function a lot better if it wasn't for the motorists.
Now, what do you think of this latest news from the government about the introduction of toll roads?
Yes, I reckon this could threaten a big acceleration on the poor tax laden motorist. As it happens UK drivers already pay £10 billion a year for road maintenance – or someone or other's maintenance. Now, we're about to have the last pennies squeezed out of us in the form of a few billions more with fuel and vehicle excise duty rises.
Actually, these toll or 'express lanes' will be located alongside busy sections of motorways and trunk roads so maybe a GPS system will be needed to locate their exact position. Anyway, they will be financed by the private sector, not the taxpayers; the firms which build them will gather and keep the tolls. In so doing, the construction companies building these toll roads will bump up the economy and get the country back on its four wheels again – as opposed to hobbling round on the current deflating ones.
Of course we are assured – when aren't we? – that the scheme will be confined to 'express lanes' with no plans to introduce tolls on existing roads. But things have a habit of spreading though, don't they? Road pricing sounds fine in theory in that the driver using his car less, pays less, but the good old motorist who already pays a hefty whack in tax is now being asked to go into overdrive for another £21.5billion plus VAT. For those of you who live or work in London, this might sound like a familair frustration: with already overburdened denizens forced to fork out up to £10 a day for the London Congestion Charge, just to drive on roads they've already paid for.
So now we're being asked to pump up more just to drive the car and get somewhere a bit quicker and ease traffic congestion for others. Forget the Fair Fuel motion, this is far more than just a surface scratch, and wait for the rust to set in.
With so many criminals getting away with theft these days, it's encouraging to see those brought to justice with the aid of modern technology. I've just read an article in the paper describing an incident where the GPS fitted phone led police straight to the suspect. This particular thief had gone on a burglary spree, stealing valuables from about 25 – 30 cars and homes in a particular area. One of the stolen items was a mobile phone that was fitted with a
GPS tracking device
. The owner of the phone notified the police, who then managed to track the suspects exact location, catch him with the stolen goods and make an arrest. Thanks to the savvy owner of the mobile phone tracking device, many other victims of the robber managed to get their possessions returned.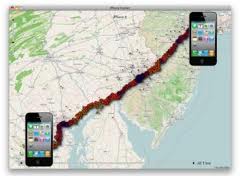 Petty theft, even though not a life threatening offence, is rather an expensive nuisance. Yes, material things can be replaced, but we all know how extremely disruptive it can be when we have a phone stolen for instance. Mobile phones have become an office in our pockets. It's a diary of important events, a carefully developed list of valuable contacts, a voice recorder of spur of the moment ideas and thought processes, a route planner and map for that crucial meeting we have to rush off to in the afternoon; the list goes on. When someone steals your mobile phone, they don't just take a little electronic device, they take reams of personal and valuable information which sometimes cannot be replaced. In this instance, a tracking device can be an invaluable help.
A GPS unit has so many advantages. With regards to vehicle tracking it can help you to check your vehicle effectively, see exact driver locations, keep track on local traffic conditions, protect your vehicle from theft, send and receive alerts and so much more. This technology is not limited to vehicle tracking alone.
Here are some other practical examples:
GPS personal tracking devices have been used in aiding the elderly or those who are more vulnerable. These devices allow the person to push a button to call for help, as well as enabling that person's carer or personal assistant to find their exact position.
Pet owners have attached these units to their pets' collars to have peace of mind and knowledge that they'll always be able to find an animal that may have wandered off.
As mentioned before, a mobile phone fitted with a GPS unit can save a lot of potential hassle.
For such a readily available and affordable piece of equipment, it would be foolish not to add it to our pile of gadgets. Thanks to rapidly evolving technology, we can arm ourselves with effective tools to protect and help us in managing our busy and demanding lives, and deter the thieves.
Find out more about AutoAlert GPS Tracking
There's been lots of stories about individuals making bundles of money on the app store although with thousands of apps out there this tends to be the exception rather than the rule
However, I've just noticed that there are a number of apps in the top 25 today. They are cheap apps selling the ability to see through a friends clothes or track ANY mobile telephone. It appears to be a joke and when you read the description it does clearly state what the app does or doesn't do but lots of people seem to be downloading them regardless.
Three of the apps are below, [update 10th March 2013, the apps are no longer available]. 2 are from the same developer, all have got really bad reviews and all appear to be very simple apps to put together.
The apps were an X Ray Scanner to "see under your friends clothes", a phone Tracker to locate the location of any of your friends mobile telephones (it only shows the location of your friends phone if you're next to them) and a sex position game.
What ceases to amaze though is how many people seem to be surprised that the app doesn't do what they thought.
I take a few learning from this and i'd be interested to hear your views.
1) People don't read the descriptions (or at best they skim read)
As an app developer we've seen this ourselves. No matter how clear you try and make the description and how much information you provide on your website; people will still download the app but often have completely different expectations to what it actually does.
The same is true for help and instructions. No matter how clear you've made your instructions (or how clear you feel you've made your instructions) people will still have problems.
2) The cheaper the app the more bad reviews you'll get
The more expensive the app, I assume the more research people will do before purchasing. The cheaper the app the more likely people will download it without really knowing what it does, then be upset when it doesn't do what they thought.
3) Bad reviews don't matter
As a developer we put a lot of effort into trying to create good apps which will be useful to our customers. When we first released our applications we always took it personally if someone wasn't happy. Of course we still want to make the best app possible but given the above it seems that reviews shouldn't be taken too seriously. Obsviiously constructive critisms can help you develop your app further, but bad reviews appear to make little difference to sales.
4). If you want to make a lot of money quickly, release a really bad app
The apps I mentioned above were obviously quick to make and appear to have upset a lot of people. However, they are in the top 25 paid applications as well as the top 50 grossing applications today. If you create a buzz in the app store, even if for the wrong reasons then it appears that your app will get priortised. Sensationalism sells!
By the way, before any one thinks this is just another marketing ploy for these apps, thiese companies have nothing to do with us!
I'd be keen to hear your thoughts, both around marketing of applications as well as on a lighter note, some ideas for equally bad apps which could sell millions.
First published March 2010. I'd welcome any views on whether you think this has changed.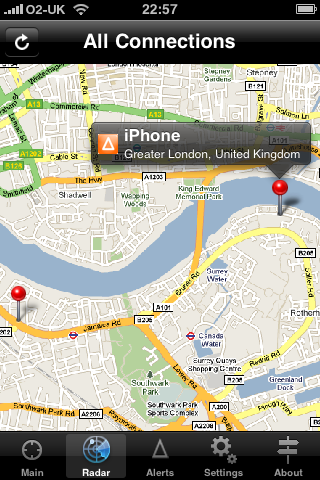 Have you ever left your car somewhere then had that sinking feeling when you've realised you can't remember where you parked it.
With AutoAlert you don't need to worry.  Simply open your AutoAlert iPhone Groups application, send your location then access the Radar screen to see where you are in relation to your vehicle.  Leave the application tracking and you can watch yourself home in on your cars position.
If you haven't got an AutoAlert GPS Tracking Unit in your vehicle, you can still use the AutoAlert iPhone Tracking app to leave your location when you get out of your car then see your current position relative to that location when you are trying to find your car later on.
And if you don't have an iPhone, you can use any colour mobile telephone to check the last known position of your vehicle by pointing your phone at http://www.autoalert.me.uk/mobile/ then logging in with your account details.
For any other help and advice using any AutoAlert product, check out our AutoAlert Support pages
There is lots of talk and frustration around the Apple iStore approval process.  It is opaque with what seems to be often arbitrary decisions as to what gets in to the store and what gets declined.
However the situation is improving, and with a bit of common sense you can improve the chances of getting your applications approved, and getting it approved quickly.  Our latest application  – the Milan Ecopass Check and Remind app was released in just a month whereas our latest upgrade to our iPhone Tracking application went through the whole process in about 2 weeks.
Please note: Our iPhone Tracker applications have been superseded with our new AutoAlert Monitor Application for iPhone and iPad.
So how did we do it?
Firstly, understand the approval process.  Apple has over 100,000 applications in its store.  All the applications are checked by Apple employees, it is not outsourced or done by freelance employees.  This should improve consistency however it does mean that these approvers are busy.  Make the application clear and simple and provide as much detail in iTunes connect  so that the approvers know what the app is for and understands how it works.
A good tip, is to include information such as links to your other approved apps which may have the same features and provide feedback you may have received from Apple within the Demo Account – Full access section of the detail for your application.
Also, understand the Apple Human Interface guidelines.  Apple wants a consistent look and feel across its applications.  The user should be able to understand intuitively how your application works.  There should be clear information so the user knows what is happening, i.e., if the application is connecting to the internet then highlight this to the customer rather than showing a blank screen which may look as if the application has stopped working.
Obviously good coding is also paramount.  Ensure your application is not seeping memory which would cause it, or other applications to stop working.  Use lazy loading techniques to ensure it works quickly and efficiently.  Test the application thoroughly and with as many people as possible.  If you can understand how different people use the application and ensure it works smoothly no matter how it's used, then this will help you with the approval process but also provide a better application to your customer.
Finally, if you do get stuck get to know people at Apple.  It is a large organisation and sometimes difficult to get through to.  However, they do appear to be making an effort and getting in touch by email and phone.  Get to know people there, keep a record of their name and contact details and if there is a problem then pick up the phone.
We hope this helps, send us your comments or get in touch!
##Stop Press## Apple has just released a news feed to give you up to date information on submitting applications. Subscribe here.