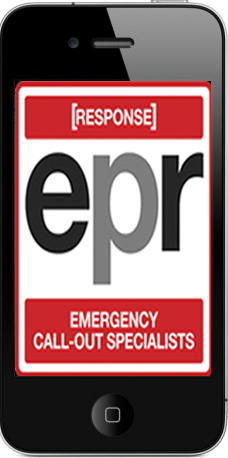 Innovative idea by an AutoAlert customer leads to successful development of iPhone app
Innovation and team work between (Response) EPR Ltd, UK emergency electrical and plumbing specialists and AutoAlert, a vehicle tracking company has led to the development of a new iPhone app which enables Loss adjustors to input jobs in the field.
Check out a copy of the article from South London Business Press
With so many criminals getting away with theft these days, it's encouraging to see those brought to justice with the aid of modern technology. I've just read an article in the paper describing an incident where the GPS fitted phone led police straight to the suspect. This particular thief had gone on a burglary spree, stealing valuables from about 25 – 30 cars and homes in a particular area. One of the stolen items was a mobile phone that was fitted with a
GPS tracking device
. The owner of the phone notified the police, who then managed to track the suspects exact location, catch him with the stolen goods and make an arrest. Thanks to the savvy owner of the mobile phone tracking device, many other victims of the robber managed to get their possessions returned.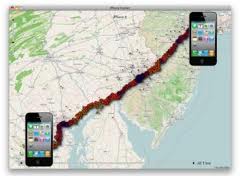 Petty theft, even though not a life threatening offence, is rather an expensive nuisance. Yes, material things can be replaced, but we all know how extremely disruptive it can be when we have a phone stolen for instance. Mobile phones have become an office in our pockets. It's a diary of important events, a carefully developed list of valuable contacts, a voice recorder of spur of the moment ideas and thought processes, a route planner and map for that crucial meeting we have to rush off to in the afternoon; the list goes on. When someone steals your mobile phone, they don't just take a little electronic device, they take reams of personal and valuable information which sometimes cannot be replaced. In this instance, a tracking device can be an invaluable help.
A GPS unit has so many advantages. With regards to vehicle tracking it can help you to check your vehicle effectively, see exact driver locations, keep track on local traffic conditions, protect your vehicle from theft, send and receive alerts and so much more. This technology is not limited to vehicle tracking alone.
Here are some other practical examples:
GPS personal tracking devices have been used in aiding the elderly or those who are more vulnerable. These devices allow the person to push a button to call for help, as well as enabling that person's carer or personal assistant to find their exact position.
Pet owners have attached these units to their pets' collars to have peace of mind and knowledge that they'll always be able to find an animal that may have wandered off.
As mentioned before, a mobile phone fitted with a GPS unit can save a lot of potential hassle.
For such a readily available and affordable piece of equipment, it would be foolish not to add it to our pile of gadgets. Thanks to rapidly evolving technology, we can arm ourselves with effective tools to protect and help us in managing our busy and demanding lives, and deter the thieves.
Find out more about AutoAlert GPS Tracking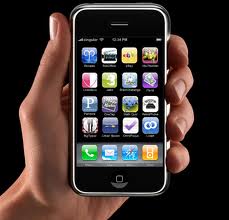 It's been four years since the first iPhone was unveiled, and in this short time our way of life has changed quite dramatically. The iPhone has become a super robot with mind-boggling capabilities. In a rapidly evolving digital world, what could be next in the development of iPhone and iPad apps?
At its most basic this touch screen genius is everything from a simple diary, alarm clock and camera, to a newspaper, weather reporter and social networker. A GPS tracking system, route planner, world map, bookshelf, torch and even a universal remote control – and who knows what more is yet to come. Having developed iPhone applications at AutoAlert, we're excited by what these advancements could mean for both business, and our future lives.
So, where next?
The iPhone 5 promises more than 3000 applications and 250 new features. With its eagerly anticipated release just around the corner, here are some of the possibilities we can look out for:
iCloud will serve as a kind of 'Floating' hard drive. It stores all your music, photos, apps, documents and more, and wirelessly pushes them to all your devices. This means that if you update a file on your iPhone, it will be automatically updated on your iPad, computer and iPod as well – No synchronising needed. Exciting stuff, but I wonder how safe this would be for documents containing sensitive information?
There is talk that the iPhone 5 may include Near Field Communication (NFC) Technology. This is the same technology used in swipe cards, and a phone containing an NFC chip could be used to make payments (like a credit card) or even serve as a keycard or ID card. Does this mean I can have my car, office and house keys on my phone as well? Brilliant, except…er, what if I lose it, what's the security risk?
Even the medical community is making use of these innovations. Apparently researchers are investigating the possibility of a nanosensor 'tattoo' that will be able to monitor sodium, glucose and blood oxygen levels. An iPhone with a nine-volt battery, LED's and a camera filter attached could be used to track and record the tattoo's changes in fluorescence, indicating levels of certain substances in the body. This would be a powerful tool for diabetic or anaemic patients. Is this a realistic possibility…and do we really need it? Then again, when haven't we needed any of this mind boggling stuff?
Hey, be great to hear any insights or opinions…
There is lots of talk and frustration around the Apple iStore approval process.  It is opaque with what seems to be often arbitrary decisions as to what gets in to the store and what gets declined.
However the situation is improving, and with a bit of common sense you can improve the chances of getting your applications approved, and getting it approved quickly.  Our latest application  – the Milan Ecopass Check and Remind app was released in just a month whereas our latest upgrade to our iPhone Tracking application went through the whole process in about 2 weeks.
Please note: Our iPhone Tracker applications have been superseded with our new AutoAlert Monitor Application for iPhone and iPad.
So how did we do it?
Firstly, understand the approval process.  Apple has over 100,000 applications in its store.  All the applications are checked by Apple employees, it is not outsourced or done by freelance employees.  This should improve consistency however it does mean that these approvers are busy.  Make the application clear and simple and provide as much detail in iTunes connect  so that the approvers know what the app is for and understands how it works.
A good tip, is to include information such as links to your other approved apps which may have the same features and provide feedback you may have received from Apple within the Demo Account – Full access section of the detail for your application.
Also, understand the Apple Human Interface guidelines.  Apple wants a consistent look and feel across its applications.  The user should be able to understand intuitively how your application works.  There should be clear information so the user knows what is happening, i.e., if the application is connecting to the internet then highlight this to the customer rather than showing a blank screen which may look as if the application has stopped working.
Obviously good coding is also paramount.  Ensure your application is not seeping memory which would cause it, or other applications to stop working.  Use lazy loading techniques to ensure it works quickly and efficiently.  Test the application thoroughly and with as many people as possible.  If you can understand how different people use the application and ensure it works smoothly no matter how it's used, then this will help you with the approval process but also provide a better application to your customer.
Finally, if you do get stuck get to know people at Apple.  It is a large organisation and sometimes difficult to get through to.  However, they do appear to be making an effort and getting in touch by email and phone.  Get to know people there, keep a record of their name and contact details and if there is a problem then pick up the phone.
We hope this helps, send us your comments or get in touch!
##Stop Press## Apple has just released a news feed to give you up to date information on submitting applications. Subscribe here.