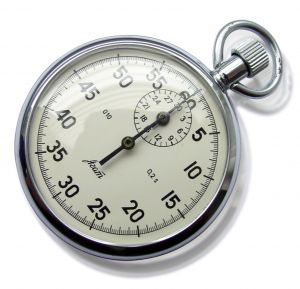 It's a fact that simple administration tasks consume around a third of the overall working week for most small to medium-sized businesses including electricians, plumbers, facilities managers. Paperwork wastes time and can hinder the potential growth of a business.
Across the 1.1 million businesses that work on an appointment basis, there is an awful lot of time wasted due to managing bookings as well as interruptions caused by customer queries. It may come as a surprise to know that both of those conditions can be automated to save time.
Across all the SME's (Small to Medium Enterprise) within the United Kingdom, a shocking 20 million minutes are spent each and every day dealing with simple administration tasks. On average, up to a staggering 5 minutes can be spent coordinating and making alterations to each individual booking, this kind of time wastage is unacceptable, especially as it can be dealt with efficiently using the right technology.
The FSB revealed in a recent study that around 12 days per year are wasted with tax administration. Again, this is another factor where time, and therefore money, can be saved.
Missed Appointments
For businesses such as electricians who run on an appointment based structure, it does have a huge effect when customers fail to keep booked appointments. It's a huge hindrance, and cause businesses a lot of wasted time and money throughout the course of a year. It's estimated that across the country, 40 million minutes are consumed in clients no-shows and coordination mishaps.
The NHS is a prime example and has been estimated to lose around £700 million per annum due to missed appointments alone. It goes to show that whether a business is large or small, none can escape the lost time and money resulting from customers missing appointments and then the re-coordination of appointments after.
Time and Job Management
For most SME's, hiring a personal assistant or receptionist can become a huge financial burden, especially for smaller businesses. With the average salary of around £24,600 per annum, hiring an assistant just isn't possible, and that is where alternatives such as online booking and job management systems which take away a large chunk of the admin can become very attractive.
Gerry So, Okappy says
Small businesses spend too much time on managing bookings, customer no-shows and needless admin, which is limiting the time they can actually invest in growing their business and getting more customers.

Online job management systems can mitigate high costs of hiring PAs and money lost on missed appointments – it's really about providing local businesses with the opportunity to thrive.
Small to medium businesses alike spend far too much time on needless administration tasks such as reorganising and managing appointments, as well as dealing with customers who just failed to keep to their appointment. All these factors work together in limiting time and resources that could be used more productively in expanding a customer base and helping a business grow.
Take Advantage of Systems
Making use of efficient systems can aid small businesses such as electricians in improving job and time management. Making use of systems to aid in the day-to-day running of a business can really help reduce paperwork and free up time for more important tasks. The following are some systems that can help cut costs and lower time wastage.
Customer management
Job management
Scheduling appointments online
Estimations
Time Tracking
Automated invoicing
The main aim of any business should be to cut costs where possible, save time and then become more profitable.
Time is Money
Making use of such technologies as job management and online bookings can really help businesses both large and small to thrive. Therefore, allowing companies to focus on the important things such as improving customer service. The money that is saved can be used to expand the business and help fuel growth.
The current economy is looking positive and can help businesses to expand, but it's essential that businesses become more streamlined and efficient. A great start would be by eliminating the various time and cost wasting factors discussed, then businesses can really make the most of these savings and grasp even more opportunities to grow.
Find out more about AutoAlert Job Sheet Software and how it can help you avoid missed appointments.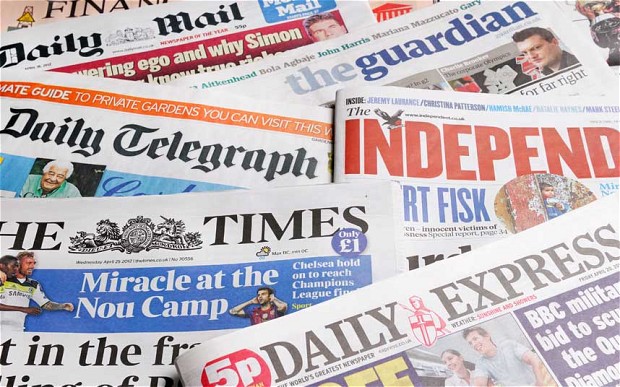 You've run your business for a few years now and want to expand. So how do you make potential customers aware of your company's ability?
Building customer rapport and brand awareness is fundamental when attempting to gain creditable exposure. As a small business your budget for advertising and customer awareness is likely to be relatively small; therefore, opening up the market to grow must be done strategically and professionally.
Understanding how PR can be used to generate awareness is something to consider. You may want to outsource to an external agency, who can professional present your acumen to the customer or you may want to do PR yourself.
Whichever route you take, effective promotion is founded on a bedrock of understanding the PR industry, understanding various media and working out how best to work with them. Following is out five key tips for an effective promotion strategy.
(1) Establishing Brand Awareness
Research is fundamental for a small business and using local media outlets to positively advertise. Promotion and brand identity are important factors to consider when advertising your business in the public domain. Be savvy and pinpoint target publications and newspapers where potential companies will look. Sometimes hearing about a business through word-of-mouth is good, but actually seeing the business within a publication ratifies its authenticity.
Operating within a niche market can often give problems when trying to capture a target demographic. Therefore, it is worth looking at similar businesses websites for the advertising strategies and how they present to their target audience. Having a clear understanding of the market in which you wish to enter is essential if your business is to be successful. Knowledge is power!
Take an Electrical contracting company for example, with say 15 employees; this company would need to scope the market in the local area to see the competition. Secondly, the Electrical contractor would need to research rivals' websites, so they can effectively magpie some good ideas. Thirdly, the company would need to understand what they would spend their money on and which channels they would use to positively advertise the business. Ultimately, research will be the key in making the business a success, with success built on solid foundations of groundwork.
(2) Understanding and Knowing Target Journalists
Researching target journalists is also important if your business is going to receive the exposure it needs. Therefore, it is essential that you pick up publications in which you wish to be advertised and pinpoint the journalists that writes/create relevant articles.
Furthermore, you need to create a list of contact details for journalists which includes the company they work for and how much it costs to advertise. Compiling a comprehensive list will allow you to stay within company budgets and hit the intended target audience easily.
Having, building and maintaining professional relationships with certain journalists may be the key in growing your business and allowing new opportunities to present themselves.
(3) Have a Brand Logo/Hook/Motto
In advertisement every story or brand needs a hook line or motto that imprint the brand into the readership's mind. Thus, it is important to take your time when starting a business to come up with a catchy line that potential customers will remember. Work with a journalist to 'thought shower' ideas and really go for a line that customers will be able to remember.
A logo/hook/motto can be alliterative or it can rhyme, but it ultimately needs to be a line or phrase that can be recalled quickly; thus, establishing brand awareness.
(4) Have Eye-Catching Content and 'Readable' Stories
All to often small companies do not consider the impact a website or social media can have on business. Therefore, it is important to consider how certain methods can grow and sustain your business. This can be done in a number of ways:
Striking imagery: When designing a website for your company make sure pictures taken of work done/happy customers are striking. The last thing potential customers want to view is pictures that are boring and tedious. Thus, the pictures shown need to be professionally taken and have the desired effect. Potential customers want to see brilliant customer service in action.
Guest blogging: Putting an article as a guest blogger on relevant, high threshold websites is a wonderful way of positively advertising your business and creating free brand awareness. Guest blogs can easily be shared and it can be a way of growing your brand through professional knowledge and ability in your given industry.
(5) The Award is Given To…
Officially being known as an industry leader can imprint your brand on a nation's consciousness. If your business has an amazing workplace culture, sustained and ongoing marketing campaigns and solid relationships with PR companies, then success can be had.
There are an incredible amount for industry greatness and superb customer service. Therefore, you should take the time to research any potential awards that you could put your business forward for.
We hope you find our blog interesting and useful, keep checking our blog for other tips and advise for growing your business. If you have any other stories or tips which you'd like to see published, then get in touch or check us out on twitter @autoalert.
Check out more information about AutoAlert Job Management features and how they could help you grow your small business.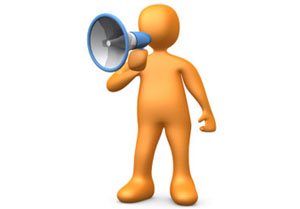 You're about to write a blog with a great idea you have fresh in your mind; you can't wait to hit those keyboard keys and get blogging.
You tell yourself this one will be a little gem, everyone's going to love it and your head will whizz with pride when you see the finished product. Yay, published…and for all the world to see, what immense blog-worthy fun.
I've been there many, many a time and know the crazy feeling. This is where you have to get a hold on yourself because writing a blog is not about bashing out words and hoping for the best. As a frequent blogger for my business, I thought I'd pass on a few useful tips.
Making plans
One of the things I have learnt over the years is that if you expect readers to see, read and like what you have written you need to respect them first. That means crafting your blog by taking time to think about what you really want readers to understand from your words. Before you begin to write, jot down a few points about what you are trying to say. Go through your list and see which one really grabs your attention and sparks off other thoughts. Keep to one side any you think you might be able to use later.
Tone of voice
Does your style sound welcoming, so your readers warm to your tone, and are unable to stop reading til the end because they are both enjoying and learning? Recognise your target audience, yes, but with a business blog it's easy to slip into being too crisp and serious, hoping to sound professional and impressive. This usually has a negative effect, driving people away. Okay, so you've written your blog in a nice chatty style but what about the 'selling' you've temptingly slipped in? Readers will exit; rapidly.
Journey time
Remember the old school essays you wrote with the teacher banging on relentlessly about a beginning, middle and end? Well, they were right. Think of your blog like a journey: from beginning to end it should have logical flow. After you have written your first draft, lay it to one side for a day and then take out your editing pen…with ruthless zeal. Would someone with no knowledge of your subject get your message? Keep the magic words in the forefront of your mind: what am I trying to say? Then say it.
Avoid the ramble
Shape your words into content that pleases readers. The way to do this is to treat your post as a process: moulding words into as tight a focus as you can, whilst retaining an inviting, engaging style. Think of your blog in the same way the phrase 'community spirit' evokes a feeling of unity and common interest. Make a list of the main ideas you want to convey and work at crafting your message to fit the ideas, snug, neat and focused. It is better to write less and well, than offer a confused ramble.
Be honest
When you write your blog with an open, honest voice it will show; not only that, you're likely to be quite popular because that is exactly why people have come to read it and will stay to the end. This really is a critical point; when you win your readers over with warm, genuine appeal, they are far more likely to comment, tell their friends, link or bookmark your post. No need to gush and overplay, just state it as it is; remember it is the reaction of others, on or offline, that is likely to determine the success of your blog.
Hey, I hope this gives you a great kick-start into defining your blog post by taking more time to find its message. There's lots more I could say so until next time, have some fun, enjoy your blog writing and here's to your success.
Find out more about AutoAlert's Job Management software and how it can help your business.
November, 2008
At a time when the cost of driving has risen drastically for both commercial and domestic use, AutoAlert is proud to be able to respond immediately to the VAT reduction announced today and pass on the full savings to its customers.
Many fleet tracking customers are unaffected by today's VAT rate cut as they claim their input tax back. However, a large proportion of AutoAlert's customers are individual or small fleets who are not VAT rated and will benefit in full from the VAT rate cut.
The cut means that a customer purchasing an AutoAlert real-time system will save £12.50 per vehicle on its first year's subscriptions; equal to almost 1 month subscription free of charge.
"Although many of our customers are not yet losing money, the worry caused by the current economic climate is an issue. We have always helped companies and individuals save costs and improve revenues through better management of their vehicles, we can now also help by immediately passing on the full benefit of today's VAT rate cut" says Richard Harris, Managing Director of AutoAlert.
AutoAlert is a simple to use system which helps individuals and business with 1 to 1,000s of vehicles check, protect and better use their vehicles. By installing a simple device in each vehicle, you can keep track of where the vehicles are, the times they start and stop and the journeys taken. It's not simply a tracking device; it has a whole host of data which helps keep you better informed about what is happening with your vehicles.
The system only requires installation of a small tracking device in each vehicle – there is no expensive central monitoring station, no time-consuming installation and no training necessary.
Data can be monitored through any web browser or from a compatible mobile phone including the new iPhone. With AutoAlert you are also alerted immediately if any vehicle is moved without the keys in the ignition, if the vehicle is tampered with or there's any attempt to drive the vehicle without authorisation. It can even let you know when a vehicle's battery is running low.
Download files:
Find out more about AutoAlert's GPS Tracking and Job Management software.