With AutoAlert you have a number of options to determine how your GPS devices are shown on the radar screen. You can then devices automatically center on the map when the icon is clicked or if you prefer, you can leave the icon where it is.
To turn device centering on or off, click the devices icon and then select Turn centering on or off (depending on what option is currently selected).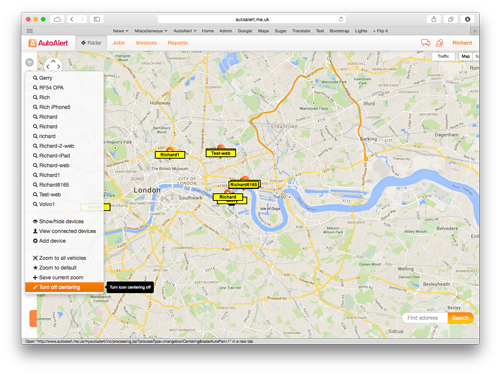 If device centering is switched off, and you click on a device which is near the border o your screen, then you can still easily center the icon by clicking on the center icon () from the device pop up.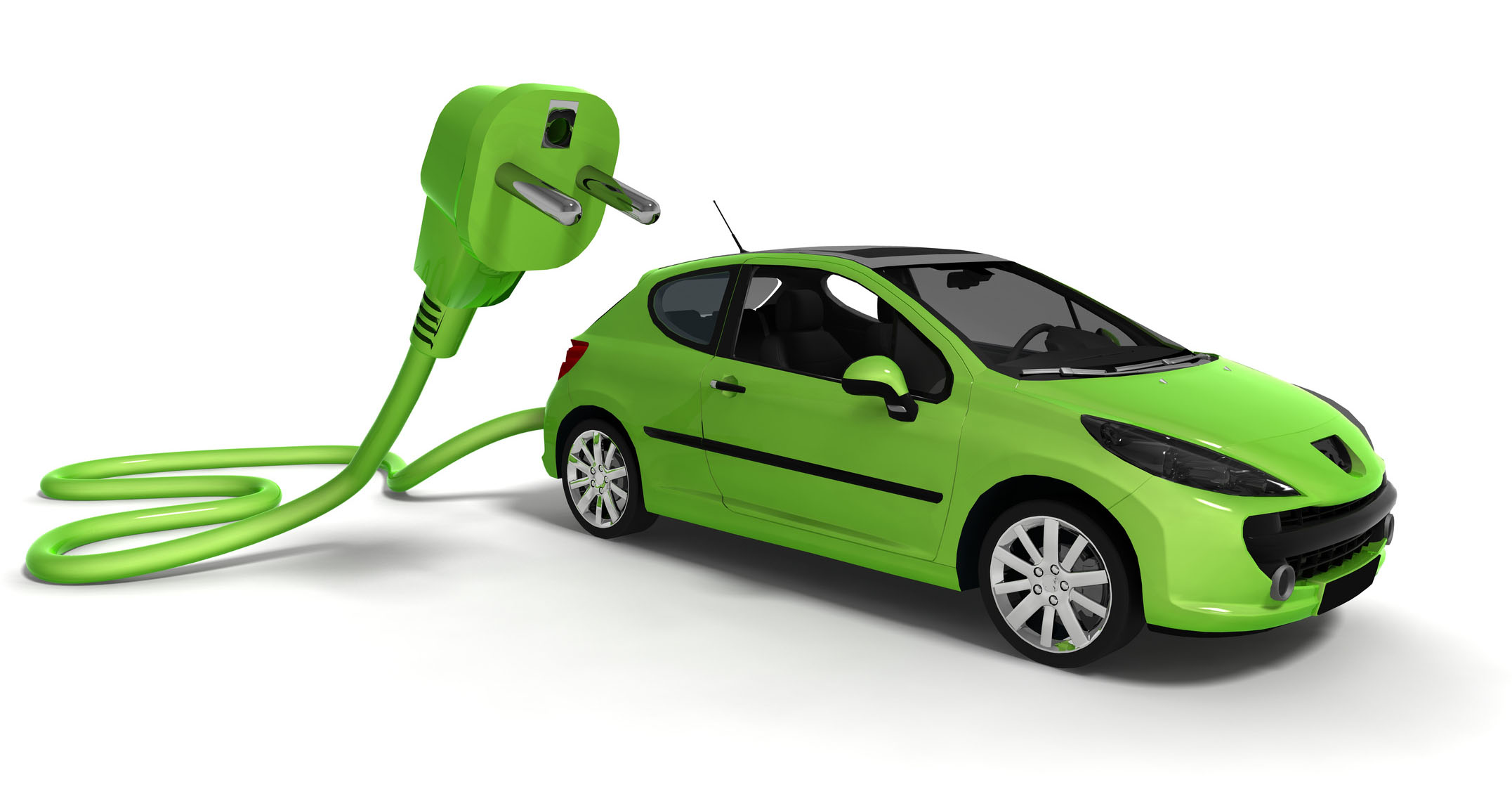 The European motor industry has agreed on a common system for charging electric cars across Europe. Not bad, considering the present system of using several types of charging methods seems a bit ridiculous. I mean you would need a GPS or a decent iPhone app to find one that suits your particular plug-in. No wonder the market across the world is a bit fragmented.
So, the ACEA, the automobile manufacturers' trade association, wants one type of plug to become standard for all electric cars by 2017, whoopee.
"This…paves the way for a harmonised solution around the globe", commented ACEA's secretary-general, Ivan Hodac. It does indeed and certainly makes the idea of an electric car a lot more attractive. High safety standards and ease of use give added fuel for thought.
The association wants regulators, infrastructure providers and rivals across the globe to adopt the same standard, achieving a global car industry as soon as possible. So, one language for all plug-ins, great stuff.
A standardised plug! Ha, there could be one or two problems with this comprehensive proposal (when aren't there one or two problems).
Put it this way, it's not going to be a simple matter about agreeing on using the same plug, is it? It's going to involve the other simple matter of how much electricity should be pumped through this, and how super quick this should be done.
You see, some of these plug-ins have batteries designed to be charged rather slowly, yep using ordinary household plugs. There are others that use faster charging plugs. Now, up to now, the car manufacturers have used this with glee, a chance to get ahead of competitors. First one past the post, as it were. Now, suddenly, they're on level pegging.
But for once, when it comes to electric motoring, they see eye to eye. All very well, you might think except that…the motor industry has dreamed up detailed recommendations suggesting how the car should communicate with the grid, and how the power companies should charge for the electricity used. This is going to spark a fuse between the charging infrastructure and the car's electricity inlet, whether AC or DC, slow or fast.
Still, it seems it reduces costs, is better for investors, economy of scale and so on.
Well I guess, all in all, these factors should make plug-in charging less confusing, when you think how most would-be consumers are faced with the muddle of the present system. Not surprising most back away from the thought of purchase.
Of course, the men in the car trade are working hard to develop electric motoring systems for the future, for big time use. Good, a really efficient system could be a winner.
For the moment though, it's probably safe to say that electric cars are not likely to overtake purchases of cars powered by petrol or diesel engines.
Write in and let me hear your plug-in views everyone…
Find out about all the features of AutoAlert's GPS Tracking, Job Management and Messaging software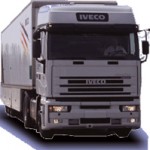 AutoAlert will be exhibiting at this year's CV show on stand 18-443.
The system allows fleet managers to check the use of vehicles whenever and wherever they want – improving customer service, reducing costs and increasing revenue.
There is no expensive central monitoring station to use the system, – it only requires installation of a small tracking device in each vehicle. Installation is quick and easy and no training is necessary; the system is remarkably easy to use.
AutoAlert is also suitable for individual use, for owners of cherished classic cars or motor-homes, and offers three main solutions –
Subscription free vehicle tracking for individuals or small fleets
Tailored real-time tracking and reporting for fleets of all sizes
Bespoke solutions tailored for more complex requirements
Tracking information is accessible via a mobile phone as well as by any computer with an internet connection. "Users simply log on to the AutoAlert tracking site and are ready to go. Supervisors and managers can see at a glance where every vehicle is and drivers can use maps when they need directions or can't find an address," explains managing director Richard Harris.
"With AutoAlert you are alerted immediately if any vehicle is moved without the keys in the ignition, if the vehicle is tampered with or there's any attempt to drive the vehicle without authorisation. It can even let you know when a vehicle's battery is running low."
Media Information
Benefits of the AutoAlert System include:
Supervisors and managers can spend more time in the field
Awareness of where every vehicle is 24 hours a day
Cost effective for fleets of any size
Detailed management reports
Easy and convenient to use
The biggest impact that AutoAlert systems offer to supply chain operations is the ability to find vehicles and know how long they have been on the road, at the click of a button. For haulage companies this means drivers' working hours can be monitored to comply with regulations and potential stopping points are clearly visible.
Other customers who can benefit are courier and delivery companies who can give much more accurate delivery times to customers, ensuring better customer relations.
Rather than concentrating solely on the latest technology, AutoAlert concentrates more on making the best use of the technology at hand. There are many products on the market today which all claim to offer similar services, the unique point about AutoAlert is that it offers several services in one easy to use package. The technology behind them is complex and the trick is turning this complex data into a program that can be very easily used.
Find out more about AutoAlert's award winning GPS Tracking Systems.