Following is our response to the judges questions and how we believe we can help millions of companies with remote workers really improve their own business.
Living in London, it was often difficult to find a parking space near my home. At the time i had a nice car but one day i came down in the morning to find a note on my windscreen saying "if you don't turn the *$!£$&? alarm off, I'll put a brick through the window" Obviously an alarm is not much good if all it does is upset the neighbours. So when my brother came up with a way to link his car alarm to his mobile phone and ring you when the alarm was activated i thought this was an excellent idea.
That was the originally idea, as we could track the phone we could also offer a more simple and cost-effective alternative to Tracker. However, the market was effectively closed due to the Thatcham regulations set up by the insurance companies. We were also getting interest from tradesmen who liked to be able to track their colleagues when they were out on jobs so we moved into fleet management. We continued to grow and develop and a couple of years ago one of our clients said they would also like to track their jobs as well as their vehicles – hence the latest iteration of the product.
I gave up a lucrative career in the city and invested a lot of time and money into the project. Risks include getting off the career ladder, the potential negative impact on friends and family and the worry of where the money is going to come from to pay the mortgage.
What is it that sets you and your business apart from your rivals?
Job scheduling used to be the preserve of large companies using complex systems. With the advent of smartphones, more simple phone based job management application are now available. This is leading to new markets with smaller companies.
Job scheduling used to be the preserve of large companies using complex systems. With the advent of smartphones, more simple phone based job management application started appearing, opening up the technology to smaller companies.
AutoAlert is different due to the connected nature of our system. Other applications work well for individual companies but fall down when companies get jobs from their customers, or when they use subcontractors. Large companies with many subcontractors can also not view the status of their jobs without chasing individual contractors.
With AutoAlert, companies can connect to their own customers and subcontractors. Everyone knows the status of their jobs as they're updated. There's no chasing people and information is readily available meaning queries can be escalated immediately rather than weeks later when information may have been forgotten. You can also raise your invoice when the job is complete and see whether your customer has viewed and paid your invoice in real-time.
This creates massive value for our customers and value for us as our customers are incentivised to invite their own customers and subcontractors onto the platform. We can do much more without commensurate increases in resources.
Give details of your products or services and what makes them different?
AutoAlert's mission: eradicate paper based job sheets.
Millions of jobs sheets are created each day to give job details to remote workers such as electricians and plumbers and to get information back about the work they've done on each job.
The current process is labour intensive, involves lots of duplication, especially as more subcontractors are involved in the job and is opaque with no one knowing what is happening with each job until the job sheet is returned – often weeks later.
There are other electronic job management solutions, but only AutoAlert offers a "social network for blue-collar workers" allowing companies to connect to each other, send and receive jobs, then check and share the status of their jobs as they're updated in the field by the engineer on their mobile phone. Invoices can be raised through the application and are immediately available to your customer. You can see whether they've viewed and paid the invoice meaning no more delayed invoices or invoices lost in the post.
AutoAlert provides clarity over what is happening as it happens, this leads to less anxiety, less chasing of people and more time for other tasks such as growing your own business.
Please give any other information about your entrepreneurship which you think would help convince the judges that you should win the award.
Its my ambition to create a billion dollar company. Not for the fact of creating something worth a billion but for the aim of creating something special. Something that few people have done and something that can create a big and lasting impact in Britain, Europe and beyond.
My desire is to be special, and that feeds thought into everyone we do at AutoAlert. It is why we spend so much time listening to our customers, it's why we spend so much time trying to learn from best in class companies and it's why we're continually striving to improve everything we do.
If AutoAlert is special, if we create tools which are powerful, yet simple and easy to use, then we can also help our customers to be special. If we can make their life's easier, if we provide the tools so they can offer excellent customer service and if we can help free up their time to improve what they do, then we believe they can also stand out from the crowd, and together we can all grow.
Please provide a maximum of three personal testimonials
David Perfect – "its like opening a window on my world"
Graham Warby – "it allows me to expand my business knowing i only have to deal with the exceptions whilst the rest of the jobs take care of themselves".
Peter Gilbert – "it means we can provide our customers with the details they're looking for when they ring, rather than having to ring our drivers and then get back to them".
50 word summary about AutoAlert
Millions of jobs sheets are created each day providing job details to remote workers such as electricians and to get information back about the work done on each job. AutoAlert's aim is to eradicate these paper job sheets and replace them with our connected web and mobile phone based platform.
Find out more about AutoAlert's unique Job Management Software.
AutoAlert submitted an application for the EIR ICT Labs Challenge. Following is the detail of our application.
Summary of our ideas
Millions of paper jobs sheets are produced each day. They are inefficient, involve a lot of manual intervention, often lead to duplication and ensure no one knows what's going on with their job until the job sheet is returned. Its our mission to eradicate paper based job sheets!
AutoAlert's solution in more detail
Job sheets, works orders, delivery notes or their equivalent are used for millions of jobs each day in multiple different industries ranging from electricians and plumbers to haulage contractors. They are paper based, inefficient requiring lots of manual intervention and duplication and lead to a lot of extra cost.
As no one knows the status of the job until the job sheet is returned, this leads to chasing of staff, anxiety and late invoices as your invoices can't be raised until the details of the work done is returned.
Our aim is to eradicate the job sheet and replace it with a cloud based, connected platform where customers and subcontractors can connect to each other, send and receive jobs and update those jobs in real-time as they happen on a mobile telephone.
Instant messaging and GPS tracking further enhances transparency, they allow you to see where your customers and engineers are and easily communicate via your desktop, mobile telephone or tablet.
Our platform uses cloud, web and mobile phone technologies.
Our market
The market:
We are primarily targeting service based companies with remote workers i.e., electricians, plumbers, construction companies, facilities managers or transport companies. Our job scheduling solution is especially useful to companies who are big enough that they have large customers, may use subcontractors and have ambitions to grow further, but who are not so big that they can afford to invest a lot of time and money into more complex and bespoke systems.
The electricians market alone comprises of about 30,000 companies in the UK producing an average of 30,000,000 jobs per year. The plumbing market is of a similar size.
Competition:
Competitors include Primavera, SAP and Oracle. However, these systems are typically complex and expensive and out of the reach of most smaller businesses.
Newer incumbents to the market include vWorkApp and Geop. They utilise smart phones to provide job information and tracking. They are typically easier to use and available for much smaller companies.
However, what differentiates AutoAlert from the competition is the networked aspect of our system. Unlike our competitors, our platform allows our customers to connect to their own customers and suppliers. This means that customers don't need to pay for different systems and then log in and out of each while working for different companies.
With AutoAlert you can receive and update jobs from your customer as well as send your own jobs to your subcontractors.
Legal obligations:
Although there are no legal obligations to AutoAlert in particular, our customers have a duty of care over their own employees and it is therefore important that our applications are simple to use with information that is easy to see and with buttons that are easy to press, This helps reduce distractions and ensures our users can concentrate on their other tasks.
Many of our customers have employees that drive and this is therefore also something we need to consider.
We are currently developing our software to determine when our a phone is being used by someone who is driving and only show messages with a minimum of text, large fonts and requiring no interaction from the driver. Other more detailed job information will only be available once the vehicle has stopped.
Our business model
We primarily derive our revenues from our monthly subscriptions which are charged on a per user basis and allow access to the platform. We have three subscription options:
Free – this allows you to sign up to the platform, connect to your customers and suppliers, receive and update jobs and use instant communication between your contacts.
Standard – allowing you to add your own jobs and raise your own invoices on completion of a job
Advanced – allowing you to monitor your vehicles or engineers using a GPS tracking device.
Find out more
Find out more about AutoAlert's innovative software and how it can benefit you.
The Digital Champion awards highlight digital businessess who are changing their markets; and creating new markets through the application of digital technology.
Digital technology will underpin Britain's economic recovery, enabling UK businesses to unlock new markets, raise productivity and improve operating practices.
The "Digital Champion" award recognises UK-registered businesses that are challenging traditional industry and business practices; building a successful business on the back of such disruptive activity; and acting as a champion for the new digital economy.
AutoAlert's digital approach to job management is creating a disruptive influence to all those industries which use remote workers including electrician and plumbers, security companies, transport and logistics and facilities managers.
Why AutoAlert is a digital champion
AutoAlert's mission is to eradicate paper based job sheets.
Millions of jobs sheets are created each day to provide job details to remote workers such as electricians and plumbers and to get information back about the work they've done on each job.
Unfortunately the process is labour intensive, involves lots of duplication, especially as more subcontractors are involved in the job and is opaque with no one knowing what is happening with each job until the job sheet is returned – often weeks later.
AutoAlert's solution is a "social network for blue collar workers" which allows companies to connect to each other, send and receive jobs, then monitor and share the status of their jobs as they're updated in the field by the engineer on their mobile phone.
AutoAlert provides clarity over what is happening as it happens, this leads to less anxiety, less chasing employees and more time for other tasks.
We are small in size but big in ambition. We have almost 20,000 customers using our platform but believe we can get millions due to the massive value our customers derive in connecting to their own customers and suppliers and being able to share the status of their jobs.
How do we help make our users more agile and responsive
Paper based job sheets are wasteful and inefficient. No one knows what is happening with a job until the job sheet is returned.
By automating the process and by allowing engineers to update the job sheet on their mobile phone when they're doing the job rather than filling out job sheets at the end of the day, or week this means everyone is aware what is happening as it happens.
This means no waiting around for job sheets, no difficult to read or missing information and no chasing remote workers by telephone.
Job details can be updated in the office or on site. The information is immediately available to all concerned ensuring customers, suppliers and engineers can respond immediately to any changes.
As the list of jobs is available on your mobile telephone, you can see any new jobs that have arrived and add them into your working day rather than having to come back to the office to pick up additional jobs.
If a job is not viewed, or if there is any delay, then alerts are generated to all concerned so any issues can be resolved or the job reallocated to another engineer.
How is the mobile web integrated within our business
Mobile telephones and the mobile web are an integral part of our "blue collar social network". In the past, remote workers got information about their jobs on a piece of paper. A form was then completed once the job was done and taken back to the office often the next day or even a week or so later.
Handwritten information is often difficult to read and information may be missing. If the job sheets are returned days or even weeks later then this can lead to additional problems and disputes when raising invoices. Unfortunately, by this time the information is no longer fresh in everyones mind.
By using a mobile telephone to update the job details, the engineer gets the information in real time with text or push notifications when a new job has arrived. They can update the job while they are on site and while the information is still fresh in their minds meaning less errors, less chasing and quicker and more accurate invoicing.
What makes us different
Other companies are now using mobile telephones to provide a more simple, real time way of updating job sheets. They work well for individual companies but fall down when more than one company is involved in the job.
With AutoAlert, we've learnt from leading social networking companies such as Dropbox, Twitter and Facebook and have developed a connected system that works right the way along the supply chain, no matter how many companies are involved in each job.
We continue to learn and innovate, we speak to our customers regularly and spend time with them to understand how they are using our platform, how we can make it easier to use and how we can improve their lives. We also get thoughts and inspiration from other successful companies whether they're working in related fields or in completely separate areas.
In terms of entrepreneurialiasm, i believe one key trait stands out – determination. We've faced many ups and downs, we've changed and improved our strategy and have now got to a stage where we have almost 20,000 customers using our platform with ambitions for millions more.
How have we brought our solution to market
We have been working with a number of key customers since 2009. They were using our GPS tracking technology to help manage their vehicles and engineers. However, they wanted to expand, they were getting interest from large national companies but were concerned that they wouldn't have the time and resources to manage the subcontractors that would be required to take on these new contracts.
Consequently we worked together to develop our job management software in order that they could better manage their jobs and workers.
Indicators of success
We now have over 18,000 customers using our system. We have processed over 4,000 jobs with a value of approximately £1 million.
We have eradicated about 5,000 paper based job sheets and 15,000 telephone calls.
We have also allowed our customers to expand and take on more business. We estimate our customers have saved about £160,000 in costs by being able to reduce duplication, paperwork and calls to field workers to find out where they are.
Our commitment to digital innovation
At AutoAlert we're keenly aware of the need for innovation. Both to set us apart from the competition and also to improve our own customerss working lives. We want to be special and we want to give our customers the tools so that they can be special too.
We have won a number of awards including Best Aftermarket product for the Telematics Industry – where we were competing with large multinationals including GM Motors.
Find out more about how AutoAlert job management software can benefit your business.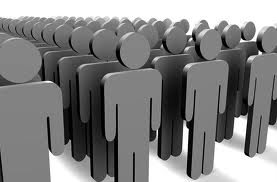 One of the most well known and effective ways of attracting as much traffic as possible to your website is by article marketing.
To do this properly, you will need to optimize your articles and blogs and know which sites are the most Google favoured, where you can submit them. Uploading blogs to your blog page is fine, providing you optimize them but this strategy alone creates only fraction of the search engine power you could be getting.
It is also an excellent idea to create optimized links from your articles back to a relevant blog and to another respected article site where possible. By creating back links from article sites that rank high, you will be boosting the traffic from the search engines and increase ranking. This takes time to achieve and you might want to find a skilled SEO copywriter to do the job for you. Research your keywords and check against density and frequency, then insert them into the blog layout and writing. Some of the tricks to use are:
1. Keywords insertion
Use several keywords within the first paragraph of your blog post then spread them evenly throughout the remaining post. Avoid stuffing them in which will dilute the content. Your blog may also be picked up as spam.
2. Links and keyword placement
Create links within your text to win more engine juice, and increase your ranking as this carries more power than mere keywords alone. Insert relevant keywords as close as possible to these hyperlinks within your blog posts, but don't overdo it.
3. Optimize the title
By using keywords in your blog title, you can help the optimization process. However, your blog is written for people not engines so there's no point doing this if it means a title that doesn't motivate people to click through and read your article.
4. Social media
Encourage others to comment, leave a review, bookmark or retweet from the various social media platforms. People love to talk and this people power will give an enormous boost to your ranking when they too create back links to your post.
5. Use keywords in image Alt-tags.
An image is a great way to attract attention to your blog. When you have uploaded your chosen image, insert what is known as an Alt tag (alternative text). If a reader cannot load your image in their web browser, alt text acts as an alternative. To get the best from alt tags, add keywords that relate to the published image. Alt tags appear within the HTML of your blog post copy so when search engines send out their 'spiders' they can get to that alt tag and use it to deliver a result to the searches.
Many SEO copywriters will do all this for you and it's worth asking, especially when it frees you to concentrate on what you do best.
Meanwhile, hope you find this blog useful; be good to hear your thoughts…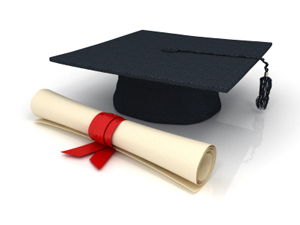 I reckon I owe a large chunk of my success as an entrepreneur to my good old college days at Cranfield School of Management. Yep, up near sunny Manchester. In fact, I often wonder if AutoAlert would have launched in quite such a rocket like manner if it hadn't been for Cranfield. Or maybe it was due to the spot of homework I did before enlisting. As it happens, before deciding on Cranfield, I had visited a number of top business schools. Some of these I tossed aside because of the structure of the course, and others due to the culture of the university (and, you've guessed, my impressions of the culture of potential students).
Anyway, I decided that Cranfield was a modern, well equipped university, far enough from London 'to get away' but close enough to get there easily. Perfect. I soon discovered it had an excellent reputation and was well equipped with good tutors. I also found the other potential students interesting, experienced and friendly. Great for non lecture days when you've just got to be happy with people you're going to spend 2 intense years with.
Suffice to say, it was the emphasis on personal development at Cranfield that really had significant impact and I have to say made my experience immensely enjoyable.
Don't get me wrong, it was intense hard work but hey, fulfilling. I also met some very interesting people. I've made some long term friends actually, and built a strong network. In short, Cranfield gave me the confidence to fulfill an ambition: setting up my own company.
First I went into investment banking; now I am the founder and director of a young award winning company, AutoAlert. My company is at the forefront of location based technology.
Now, as I had already undertaken a lot of courses as part of my banking career, I wasn't looking to learn too much theory at Cranfield. However, I was keen to develop the soft skills, team dynamics, management, presentations and personal development in general. Very quickly I gained the confidence to really do what I wanted, which had huge benefits both at work and later when I set up AutoAlert. Cranfield really transformed my career path.
Put it this way, I went from earning a lot of money in an investment bank to getting minimum wage in various jobs, including telesales for an insurance company. Now that's what I call transforming. Still, I am way happier now and see a real future in my company; In other words, I'm doing okay. AutoAlert has already gained over 14,000 customers and achieved a number of awards. Not bad.
Anyone else had really good college days?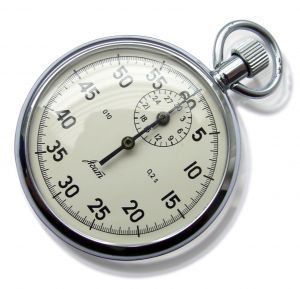 Ever asked yourself how come some people seem to achieve so much more from their hours than others? We're all given the same amount to play with and I'm not offering any simple solution because running a business invariably means devoting a lot more time to it than just 9-5 Monday – Friday. If you're anything like me, it's a driving passion.
That often means that 24 hours just isn't enough hours to get all the work done. You find yourself sitting at your desk at weekends, evenings and before sunrise. Managing a small business, you're in the role of salesperson, head of marketing and PR, bookkeeper, accountant and problem solver.
Part of the reason for the niggling equation of time usage and work/life balance is because the way we manage our time usually has a big impact on sales, profit and growth. Is it a bigger problem today than a few decades ago? I think it is: internet and e-mail has meant more of us have the facility to start up and manage a business so competition today is stronger; business is increasingly global so time zones may mean working unsocial hours. Communication has become ever more demanding and it's unlikely your daily post would have had the same volume of envelopes as your daily inbox quota, all competing for immediate attention. Life was certainly slower pre internet…buy hey, not nearly so exciting and with so many opportunities to explore.
Achieving a work/life balance sounds boring so how about talking instead about managing your time and getting the best out of life? That means freedom, not just for yourself on a personal level but the freedom to enjoy your business and achieve greater success.
Get Organised
It's about being organised, setting realistic goals and learning when to stop. As everyone is different, it's no good me giving you a list of rules or 'how to…' points. Some people like a strict regime, reading e-mails at a certain time of the day. Others prefer just to tackle everything as it comes in, prioritising as they go, and so on. There are those like me who manage a bit of multi tasking with a combination of the other methods. You will probably know by instinct which time management method works best for you. It will largely be dependent on the type of business you work in, where your office is based and…the crucial point, your personal life.
Now, this is where the solution comes in. Most people make the mistake of fitting in social and leisure time around their work. As there is always work to tackle when running your own show, invariably this means leisure time gets sidelined and work time takes the dominant role, gobbling up those 24 hours in your day.
Step Back
So, instead of looking at the whole picture and the mind boggling amount you have to get done in order to run your business, step back from all that and look at how much of your time you like to devote to outside interests and the activities you most enjoy. Go ahead and enjoy yourself.
If you're serious about running a professional business, you're not going to be in danger of living the good life while your company crashes. Instinct will kick in and you'll know when you've devoted enough time to friends or family mainly because you'll have rested your brain and when the time is right, feel more galvanised than ever to jump into work.
Understand the Demands of Your Personal Life
By understanding the demands your personal life will make on your time and how many of those demands are vital, you can begin to work out how much time you have left for being your own boss.
Structuring your time to achieve business goals helps make your business a success and allows you the free time to have a life outside of work.
The good thing is it costs you nothing to get yourself organised – except of course a bit of time.
Find out more about AutoAlert Job Management software and how it can help your business.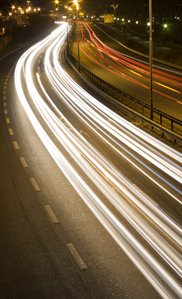 Time is like gold dust, slipping through our fingers; how much time, in our increasingly mobile lives, do we spend sitting in boring queues of traffic, late, anxious, frustrated, stressed…and with nothing much to do?
Those red lights on the car in front…shining on and on, bumper to bumper: ah, the slow crawl. You can't prevent it happening but you can follow my tips to help:
Before your journey begins
Get ahead
Yep, we all do it, rush out the door, keys jangling with seconds to spare, and a big play on luck. When those blinking tail lights go on up front, hah, the luck runs dry. Prepare clothes and papers the night before and get ahead. A smooth cruise…
Get tuned in
Many local radio stations broadcast regular traffic reports around the hot spots, indicating hold ups, incidents, delay times; tune in before you leave, allow time or plan a different route.
Get tech clever
Buy a vehicle tracking unit or try the latest technology on the market, the iPhone tracking app, it offers huge potential for viewing reports, planning a different route, receiving/sending alerts, and at a great price.
Jammed in the middle
If you're stuck solid, on a slow wheel to nowhere, don't despair: with some thoughtful 'in the event…' planning, the gold dust can be put to good effect.
Get armed
Keep an old envelope and pencil stub handy; jot down your thoughts on a strategy for a current work project, client portfolio, upcoming meeting. Turn the radio down and stimulate your brain to think, imagine, problem solve, plan. Yay, a happy, chappy client.
Get in the market
In a similar way, if you're a company owner, think of some great new marketing procedures that your staff could work on to increase clientele. Is there anything new out there that is worth exploring further? Make notes and draw up an action plan.
Get browsing
Stuck to the tarmacadam like glue? With most people getting internet access on mobiles, it's amazing how quickly time can elapse when browsing around the net. Look at your marketing plans: can you research these new areas in more detail, make notes?
Get fit
It never hurts to do some toe curling, leg stretching, wrist twisting exercise. Plan a little work out for yourself. Put the radio on and get moving. Pumping blood, mind refreshed, you'll feel great afterwards, ready to…well, begin moving forward. Don't overdo it…
Get phoning
Whilst driving, this is reckless and selfish, unless with hands free; Depending on how long you think you might be er…stuck fast, then why not give your clients a courtesy call or catch up with old contacts and business associates: you might win a new client.
Get learning
Try tuning in to a radio station you wouldn't normally listen to. How about BBC Radio 4 for great current events; try your hand at a phone in, or BBC Radio 3 for some soothing classical music. Put your head back and relax, enjoy the free time. Hey, it's gold dust.
So, easy rider, set your alarm, get behind your wheel, and maybe get out at your destination richer, fitter, more alert, more skilled, more intelligent, clued up and firing on all four engines.
NB >> Most of these are only to be attempted if your engine is turned off and you're vehicle stationery. It is not advisable to attempt whilst your vehicle is moving, even slowly. No responsibility can be taken by AutoAlert or SEJ PR & Editing Services from any incident arising from attempting these suggestions whilst your vehicle is moving. Thank You.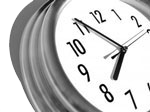 'It's all right for him, he's got the time to succeed' and you have
exactly
the same number of minutes and hours in a day to do the same. Have you thought of a
tracking device
?
Well, every business owner knows the value of having the right tools to do the right job at the right time. If he wants to make a profit and stay in business, investment in such tools is a must. Yet many company directors don't realise how much indirect time gets wasted in a working day that, with a low-cost investment, could easily be prevented.
Fuel bills mount when drivers are waiting at traffic hold ups, with a running engine on idle time. If they had known in advance about a major road incident blocking, they could swiftly have diverted and saved you a fair bit on fuel.
Working schedules often change at the last-minute. What job is being re-allocated to whom, why didn't you get the message in time? The mix up not only lost minutes but the boss has to make phone calls to get it sorted and more time is lost in doing so.
Get the picture? Well, there's a mountain more time being lost in a working day.
Naughty employees cannot resist using a company vehicle for unauthorised use. How much petrol is wasted making that diversion to visit a friend or nip to a store for some handy out-of-town shopping? Ok, not all employees are bad but all are human.
Maintenance schedules can be efficiently monitored, recorded. Regular checks, using the web-based software mean less time wasted on major break downs and repair. It's so toddler simple you will kick yourself for not getting a device sooner when you no longer have to rely on your driver to bring you a report or waste time chasing him. With a GPS vehicle tracking system you will know exactly where any of your fleet are at any time of the day. How cool is that? Better maintenance means lower fuel bills too, simple.
Stolen assets are often overlooked in time management costs yet is the fleet owner's perennial nightmare. You cannot recover the lost profits from theft, even when insured, because how do you make up for the loss of time in discovery, recovery, form filling and phone calls? Oh, and on top of that, the lack of business directly due to the stolen item.
Like choosing the weather, it's impossible to create time. Yet everyday thousands of business owners put themselves through this misery, forgetting the inexpensive device that can track the items and locate in a matter of seconds, compared to hours, days, weeks, months…or never?
Now for the latest tracking technology on the market: check out the iPhone app, pioneered by a renowned vehicle tracking company, it offers huge potential at a super attractive price.
Vehicle tracking units can now be purchased in portable form too, so no need to install…and more time-saving!
Find out more about AutoAlert GPS Tracking and job tracking application can how they can help you're business.