Following is our response to the judges questions and how we believe we can help millions of companies with remote workers really improve their own business.
Living in London, it was often difficult to find a parking space near my home. At the time i had a nice car but one day i came down in the morning to find a note on my windscreen saying "if you don't turn the *$!£$&? alarm off, I'll put a brick through the window" Obviously an alarm is not much good if all it does is upset the neighbours. So when my brother came up with a way to link his car alarm to his mobile phone and ring you when the alarm was activated i thought this was an excellent idea.
That was the originally idea, as we could track the phone we could also offer a more simple and cost-effective alternative to Tracker. However, the market was effectively closed due to the Thatcham regulations set up by the insurance companies. We were also getting interest from tradesmen who liked to be able to track their colleagues when they were out on jobs so we moved into fleet management. We continued to grow and develop and a couple of years ago one of our clients said they would also like to track their jobs as well as their vehicles – hence the latest iteration of the product.
I gave up a lucrative career in the city and invested a lot of time and money into the project. Risks include getting off the career ladder, the potential negative impact on friends and family and the worry of where the money is going to come from to pay the mortgage.
What is it that sets you and your business apart from your rivals?
Job scheduling used to be the preserve of large companies using complex systems. With the advent of smartphones, more simple phone based job management application are now available. This is leading to new markets with smaller companies.
Job scheduling used to be the preserve of large companies using complex systems. With the advent of smartphones, more simple phone based job management application started appearing, opening up the technology to smaller companies.
AutoAlert is different due to the connected nature of our system. Other applications work well for individual companies but fall down when companies get jobs from their customers, or when they use subcontractors. Large companies with many subcontractors can also not view the status of their jobs without chasing individual contractors.
With AutoAlert, companies can connect to their own customers and subcontractors. Everyone knows the status of their jobs as they're updated. There's no chasing people and information is readily available meaning queries can be escalated immediately rather than weeks later when information may have been forgotten. You can also raise your invoice when the job is complete and see whether your customer has viewed and paid your invoice in real-time.
This creates massive value for our customers and value for us as our customers are incentivised to invite their own customers and subcontractors onto the platform. We can do much more without commensurate increases in resources.
Give details of your products or services and what makes them different?
AutoAlert's mission: eradicate paper based job sheets.
Millions of jobs sheets are created each day to give job details to remote workers such as electricians and plumbers and to get information back about the work they've done on each job.
The current process is labour intensive, involves lots of duplication, especially as more subcontractors are involved in the job and is opaque with no one knowing what is happening with each job until the job sheet is returned – often weeks later.
There are other electronic job management solutions, but only AutoAlert offers a "social network for blue-collar workers" allowing companies to connect to each other, send and receive jobs, then check and share the status of their jobs as they're updated in the field by the engineer on their mobile phone. Invoices can be raised through the application and are immediately available to your customer. You can see whether they've viewed and paid the invoice meaning no more delayed invoices or invoices lost in the post.
AutoAlert provides clarity over what is happening as it happens, this leads to less anxiety, less chasing of people and more time for other tasks such as growing your own business.
Please give any other information about your entrepreneurship which you think would help convince the judges that you should win the award.
Its my ambition to create a billion dollar company. Not for the fact of creating something worth a billion but for the aim of creating something special. Something that few people have done and something that can create a big and lasting impact in Britain, Europe and beyond.
My desire is to be special, and that feeds thought into everyone we do at AutoAlert. It is why we spend so much time listening to our customers, it's why we spend so much time trying to learn from best in class companies and it's why we're continually striving to improve everything we do.
If AutoAlert is special, if we create tools which are powerful, yet simple and easy to use, then we can also help our customers to be special. If we can make their life's easier, if we provide the tools so they can offer excellent customer service and if we can help free up their time to improve what they do, then we believe they can also stand out from the crowd, and together we can all grow.
Please provide a maximum of three personal testimonials
David Perfect – "its like opening a window on my world"
Graham Warby – "it allows me to expand my business knowing i only have to deal with the exceptions whilst the rest of the jobs take care of themselves".
Peter Gilbert – "it means we can provide our customers with the details they're looking for when they ring, rather than having to ring our drivers and then get back to them".
50 word summary about AutoAlert
Millions of jobs sheets are created each day providing job details to remote workers such as electricians and to get information back about the work done on each job. AutoAlert's aim is to eradicate these paper job sheets and replace them with our connected web and mobile phone based platform.
Find out more about AutoAlert's unique Job Management Software.
AutoAlert submitted an application for the EIR ICT Labs Challenge. Following is the detail of our application.
Summary of our ideas
Millions of paper jobs sheets are produced each day. They are inefficient, involve a lot of manual intervention, often lead to duplication and ensure no one knows what's going on with their job until the job sheet is returned. Its our mission to eradicate paper based job sheets!
AutoAlert's solution in more detail
Job sheets, works orders, delivery notes or their equivalent are used for millions of jobs each day in multiple different industries ranging from electricians and plumbers to haulage contractors. They are paper based, inefficient requiring lots of manual intervention and duplication and lead to a lot of extra cost.
As no one knows the status of the job until the job sheet is returned, this leads to chasing of staff, anxiety and late invoices as your invoices can't be raised until the details of the work done is returned.
Our aim is to eradicate the job sheet and replace it with a cloud based, connected platform where customers and subcontractors can connect to each other, send and receive jobs and update those jobs in real-time as they happen on a mobile telephone.
Instant messaging and GPS tracking further enhances transparency, they allow you to see where your customers and engineers are and easily communicate via your desktop, mobile telephone or tablet.
Our platform uses cloud, web and mobile phone technologies.
Our market
The market:
We are primarily targeting service based companies with remote workers i.e., electricians, plumbers, construction companies, facilities managers or transport companies. Our job scheduling solution is especially useful to companies who are big enough that they have large customers, may use subcontractors and have ambitions to grow further, but who are not so big that they can afford to invest a lot of time and money into more complex and bespoke systems.
The electricians market alone comprises of about 30,000 companies in the UK producing an average of 30,000,000 jobs per year. The plumbing market is of a similar size.
Competition:
Competitors include Primavera, SAP and Oracle. However, these systems are typically complex and expensive and out of the reach of most smaller businesses.
Newer incumbents to the market include vWorkApp and Geop. They utilise smart phones to provide job information and tracking. They are typically easier to use and available for much smaller companies.
However, what differentiates AutoAlert from the competition is the networked aspect of our system. Unlike our competitors, our platform allows our customers to connect to their own customers and suppliers. This means that customers don't need to pay for different systems and then log in and out of each while working for different companies.
With AutoAlert you can receive and update jobs from your customer as well as send your own jobs to your subcontractors.
Legal obligations:
Although there are no legal obligations to AutoAlert in particular, our customers have a duty of care over their own employees and it is therefore important that our applications are simple to use with information that is easy to see and with buttons that are easy to press, This helps reduce distractions and ensures our users can concentrate on their other tasks.
Many of our customers have employees that drive and this is therefore also something we need to consider.
We are currently developing our software to determine when our a phone is being used by someone who is driving and only show messages with a minimum of text, large fonts and requiring no interaction from the driver. Other more detailed job information will only be available once the vehicle has stopped.
Our business model
We primarily derive our revenues from our monthly subscriptions which are charged on a per user basis and allow access to the platform. We have three subscription options:
Free – this allows you to sign up to the platform, connect to your customers and suppliers, receive and update jobs and use instant communication between your contacts.
Standard – allowing you to add your own jobs and raise your own invoices on completion of a job
Advanced – allowing you to monitor your vehicles or engineers using a GPS tracking device.
Find out more
Find out more about AutoAlert's innovative software and how it can benefit you.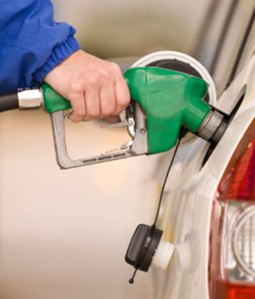 It's great isn't it, managing a fleet of taxi cabs, truck and trailers, HGVs, vans or coaches – safe in the knowledge you know where they are at a given time? Yes, you've done the right thing and installed a tracking unit. With super efficient technology, at least if the container or cab gets taken, you can be pin point sure of where it is.
Coping with the price tag on fuel bills is a bit of a snag, isn't it? The tanks seem to gulp it down. Take a look at my tips, hope you find them useful:
Trailer Resistance
Just through things like fairings, skirts or the new design of wing shaped trailers, you could reduce fuel demand by around 10%. Make the gap between the back of the cab and the front of the trailer as small as possible; minimise airflow impact on the tailboard leaving the easysheets of tippers closed when empty.
Miles per gallon
Look at how and where fuel is being used by checking mpg. Does it have peaks and troughs according to the seasons and weather factors? If you discover an odd discrepancy in daily mpg investigate it; take steps to prevent it.
Drivers driving badly
Fuel usage could be an indicator of poor driving. How quickly do the brake lining pads need replacing? Look at vehicle maintenance records. Driving with the gears rather than over reliance on the brakes can have a big impact on fuel gulping.
Driver training
Generate team spirit; provide training, including senior management, send out a regular newsletter with handy tips. Why not offer a weekly or monthly bonus – of fuel, what else? – for increased mpg?
Inflated tyres
Under-inflated tyres create more resistance when your vehicle is moving, so your engine has to work harder, and more fuel is used. Get drivers to regularly check, adjust tyres, decreasing wear and tear.
Get tracking
Most GPS vehicle tracking systems provide reports on key statistics, such as real time fuel usage, mileage, idling, heavy acceleration and braking. This is great for seeing problems with particular vehicles and when changes to your fleet are needed. Hey, take a look at the GPS Tracking section of our website for some more info on this.
Best fleet performance
Avoid routes which include lots of stops and starts, hills, congestion, changes in road speed. Give the right route to the right vehicle by identifying which are the most fuel efficient for the correct load and any other relevant factors.
New vehicle purchase
What vehicle do you need to purchase and why? Make a list of specs on things like height and width so these are not larger than required for your jobs.
Idling away the fuel
Large trucks can use almost 1L of fuel an hour whilst sitting still with the engine ticking. This is just wasteful; most truck batteries are capable of running equipment, including in cab entertainment or heating without the engine throbbing away. Cutting fuel usage and expenditure will also help the environment by cutting CO2 emissions.
Try following these tips for a month or so and calculate your fuel saving: you may be surprised to discover just how much you can save by adopting a few simple strategies.
>> Let me know how you get on, be great to hear your stories.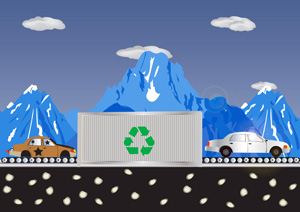 Motorists unite! We're having a tough time, aren't we? I mean, with rising fuel costs, January VAT increase, maintenance and repair bills, insurance going through the car roof, tax and traffic jams, does it get any worse?
Follow my five simple tips for shedding a few motoring pounds:
1. Pass your Advanced driving test
Become a member of the non profit making Institute of Advanced Motorists (IAM), and take lessons for your advanced test. IAM will teach you how to drive:
with a more efficient use of fuel
more smoothly and safely
with consideration for other road users
You are less likely to pay for expensive repair bills, including stress busting therapies for yourself. The IAM membership is recognised by many leading insurance companies who offer discounts for IAM members. www.iam.org.uk
2. Join the AA or RAC
Both these organisations are excellent for being there just when you need them; recovery or roadside assistance for anyone, anytime, anywhere. Maybe you're stuck on a cold motorway hard shoulder…with no heater, in an unlit country lane or need an emergency home response. Breakdown cover with a reliable organisation, is a small monthly fee for peace of mind, better use of your time and insurance discounts. You can be safely back home or on with your journey sooner, cheaper. www.theaa.com/Breakdown-Cover; www.rac.cu.uk
3. Carry a lighter load
Fuel is heavy and adds weight so the less fuel you have in the tank, the more efficiently it runs because the less effort it needs to accelerate. By filling up more often, with less fuel you're saving money. It is also helpful to de-clutter your car from boot and seat junk, or anything unnecessary. This will lessen weight and make extra savings.
4. Learn how to park correctly
Sounds simple, I know. Yet the vast majority of motorists get caught out with hefty parking fines, simply because they parked incorrectly, not because they were intentionally flouting the law.
5. Get a tracking unit
These aren't complex or expensive. You can get some great devices today, even download an app from your iPhone. Unless you run a large fleet of cars, trucks, lorries or vans, stick to a portable unit. These need no installation; you just place in the car and go. Some money saving driving things to help you: time management is definitely one of them, speed restriction alerts, alerts on alternative routes, jams, engineering works and even customer outsource invoicing. Well worth a small investment. See what a tracking device can do for your driving
There are lots of things you can do to cut your driving costs, these are just a selection. Try them and see how they work for you, be great to get your comments.
&nsbp;
&nsbp;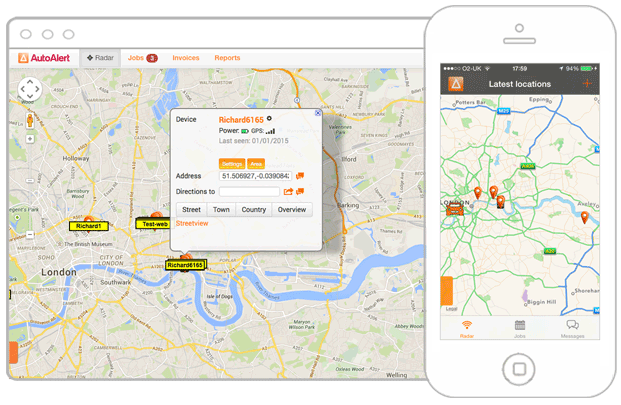 Following conversations with our customers, we found the following ten reasons are those most likely sited for using GPS vehicle tracking technology.
Customer Service
Customer service was cited as a key requirement. By knowing where all your vehicles are, if a customer rings you can immediately tell them what is happening and when to expect a delivery without having to ring the driver, find out where they are and then ring the customer back.
Reduce costs
By monitoring mileage, routes taken, idling times, or just through better scheduling of drivers, it is possible to make big savings in fuel costs – one of the largest costs for transport companies.
Environmental awareness
As above, reducing mileage also directly reduces harmful exhaust emissions. Furthermore, by having access to real-time data it is possible to watch trends and have key information at hand.
Reduced administration
Using the working time reports means less reliance on job sheets or overtime sheets. It's also a lot easier to see when a vehicle is used, for what purpose and why.
Improved working conditions
Putting the information in the fleet managers hands reduces the need to constantly ring the driver to see where they are. This is safer for the driver and reduces stressful situations often caused by poor communication.
Challenge parking tickets/speeding tickets or supplier fines
Time stamped satellite imagery and historical reports make it easy to prove where a vehicle was at a specific time or what speed it was doing. This could cut parking or speeding tickets or even fines from suppliers such as ports who often charge if a delivery is not made within a particular time frame.
Enhanced fleet performance
With less paperwork and key information readily available, it is easier to manage your fleet and spend time on the jobs that matter.
Security
You can see where your vehicles are always, set up alerts if they enter or leave particular areas and get text message alerts to potential problems.
Peace of mind
This is particular relevant to our motor home or classic car customers. With AutoAlert you check the position of your vehicles when you want and wherever you are through your mobile telephone rather than relying on a distant call centre which only tracks your vehicle after it has gone.
Job security
Improved performance, efficient operations and reduced costs allow for investment in new revenue generating areas.
Find out more about AutoAlert GPS Tracking software and how it can benefit your business.