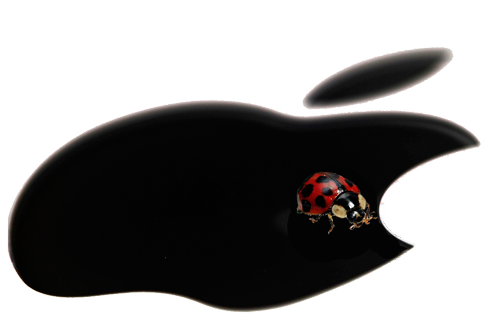 Apple software seems to be getting a reputation for buggy, poorly performing software. Fortunately it seems that they have acknowledged the issue and are working hard to make improvements.
On Wednesday, Apple issued a slew of updates including for Yosemite and iOS8.3
Yosemite is a big update although a lot of that is probably for the new photos app. On upgrading, your computer will go through a number of optimisations including for OSx and for the mail app. Whether this speeds up your computer and reduces the issues remains to be seen.
More proof that Apple is working hard to fix bugs and improve performance in their software is seen with the iOS8.3 update. Check out the number of performance improvements and fixes below. They include improved performance for:
App launch
App responsiveness
Messages
Wi-Fi
Control Centre
Safari tabs
Third-party keyboards
Keyboard shortcuts
They also highlight the following bug fixes
Wi-Fi and Bluetooth fixes
Fixes an issue where you could be continuously prompted for login credentials
Addresses an issue where some devices disconnect intermittently from Wi-Fi networks
Fixes an issue where hands-free phone calls could become disconnected
Fixes an issue where audio playback could stop working with some Bluetooth speakers
Orientation and rotation fixes
Addresses an issue that sometimes prevented rotating back to portrait after having rotated to landscape
Improves performance and stability issues that occurred when rotating the device between portrait and landscape
Fixes an issue where device orientation appeared upside down after taking iPhone 6 Plus from your pocket
Resolves an issue that sometimes prevented apps from rotating to correct orientation after switching apps in multitasking
Messages fixes
Addresses issues that caused group messages to sometimes split
Fixes an issue that sometimes removed the ability to forward or delete individual messages
Resolves an issue that sometimes prevented a preview from appearing when taking a photo in Messages
Adds the ability to report junk messages directly from the Messages app
Adds the ability to filter out iMessages that are not sent by your contacts
Family Sharing fixes
Fixes a bug where certain apps would not launch or update on family members' devices
Fixes a bug that prevented family members from downloading certain free apps
Increased reliability for Ask to Buy notifications
CarPlay fixes
Fixes an issue where Maps could come up as a black screen
Fixes an issue where the UI could be incorrectly rotated
Fixes an issue where the keyboard could appear on the CarPlay screen when it shouldn't
Enterprise fixes
Improves reliability of installing and updating enterprise apps
Corrects the time zone of Calendar events created in IBM Notes
Fixes a problem that could cause web clip icons to become generic after restarting
Improves reliability of saving the password for a web proxy
Exchange out-of-office message can now be edited separately for external replies
Improves recovery of Exchange accounts from temporary connection problems
Improves compatibility of VPN and web proxy solutions
Allows use of physical keyboards to log in to Safari web sheets, such as for joining a public Wi-Fi network
Fixes an issue that caused Exchange meetings with long notes to be truncated
Accessibility fixes
Fixes an issue where using the back button in Safari causes VoiceOver gestures to not respond
Fixes an issue where VoiceOver focus becomes unreliable in draft Mail messages
Fixes an issue where Braille Screen Input cannot be used to type text in forms on web pages
Fixes an issue where toggling Quick Nav on a Braille Display announces that Quick Nav is off
Fixes an issue keeping app icons from being moveable on the Home screen when VoiceOver is enabled
Fixes an issue in Speak Screen where speech will not start again after pausing
Other improvements and bug fixes
Improves the pronunciation of street names during turn-by-turn navigation in Maps
Improves the display of Spotlight results when Reduce Transparency is turned on
Adds Italic and Underline format options for iPhone 6 Plus landscape keyboard
Improves stability for Phone, Mail, Bluetooth connectivity, Photos, Safari tabs, Settings, Weather and Genius Playlists in Music
Addresses an issue where Slide to Unlock could fail to work on certain devices
Addresses an issue that sometimes prevented swiping to answer a phone call on the Lock screen
Addresses an issue that prevented opening links in Safari PDFs
Fixes an issue where selecting Clear History and Website Data in Safari Settings did not clear all data
Fixes an issue that prevented auto-correcting "FYI"
Addresses an issue where contextual predictions did not appear in Quick Reply
Fixes an issue where Maps did not enter night mode from hybrid mode
Resolves an issue that prevented initiating FaceTime calls from a browser or third-party app using FaceTime URLs
Fixes an issue that sometimes prevented photos from properly exporting to Digital Camera Image folders on Windows
Fixes an issue that sometimes prevented an iPad backup from completing with iTunes
Fixes an issue that could cause Podcast downloads to stall when switching from Wi-Fi to mobile networks
Fixes an issue where remaining time on timer would sometimes incorrectly display as 00:00 on Lock screen
Fixes an issue that sometimes prevented adjusting call volume
Fixes an issue that caused the status bar to sometimes appear when it shouldn't
Thats 60 fixes and improvements in this update alone.
Clearly Apple has spotted that something needs to be done and are working hard to fix issues and improve performance. Hopefully you'll see improvements.
It's also important for developers like ourselves that the Apple operating system works well. We continually strive to offer simple yet powerful solutions which work seamlessly. It doesn't help if apps run slow or crash through no fault of our own.
Let us know whether you've seen improvements at @autoalert
AutoAlert Monitor helps you manage your business
See where you're vehicles are
Update your jobs on site
Reduce your paperwork
Improve communications
Cut costs
Fixes and enhancements for this version include:
Following your suggestions we've made quite a few changes and improvements to make managing your jobs and remote workers even easier.
You can now add a note for each job which is for internal use only.
This enables you to review what your engineers have written first and take out any gibberish they may have written. Once it looks professional and presentable, you can include the details on the final job sheets or invoices to be sent to your customer.
You can add attachments such as photos and documents to the job at any time, not just when the job is complete.
You can also add images and documents when you first create the job on your computer and then view the attachment when doing the job.
We've added some extra email checks to the initial welcome screen to make it easier to sign up with newer email domains such as .London.
As always, thanks for your comments and suggestions. Your ideas are always welcome.
We've also made a number of improvements to the web portal as well. You can now view your jobs by day, week or month and you can add more details to the job, even after it has been completed.
You can also add attachments to your jobs once they have been created, allowing you to send detailed drawings, contracts or information to your engineers in the field.
As always let us know what you think and what you want to see in future versions
Previous updates
AutoAlert Monitor V9.3
If you're an administrator, you can now view all jobs or just your own jobs.
We've made it easier to get to your settings from the radar, jobs and messaging screens.
You can now attach documents from iCloud to your job sheets. Ideal if you want to add complex documents to a job or fill in details where you may not have a good network connection.
Its even easier to add connections including additional employees, customers or subcontractors.
We've fixed a few bugs and made more improvements to the look and feel of the app.
We've made it easier to find your vehicle or engineer from the radar screen. (especially if you have a lot of devices or engineers)
AutoAlert Monitor V9.2
A small update which fixes an issue when you looked at health and safety issues for a job as well as improvements to consistency throughout the app.
AutoAlert Monitor V9.1
Some small improvements to the look and feel across different devices, especially when you have a lot of jobs
Fixed a bug when allocated jobs using the standard plumbing job template
You can now turn tracking on or off from the jobs screen as well as the radar screen and messaging screen,
Settings are now also available from the messaging screen
We've made some improvements to the sign up process, especially when you add spaces or strange characters by mistake in your contact details
AutoAlert Monitor V9
The ability to easily log into your web dashboard on your iPad from within the app
You can now view and add notes for a customer
Create reminders for a job
You can now add a job directly from a customers profile or select a customer when adding a job
We've reduced the size of the app and made some small improvements to the look and feel including on the iPhone 6+
AutoAlert Monitor V8.6
Different check sheets can now be assigned to different job types
Some small bug fixes and enhancements
AutoAlert Monitor V8.4
You can now sign your job sheets
You can attach photos to your job sheets
Some small bug fixes
AutoAlert Monitor V8.3
See where you're vehicles are
Update your jobs on site
Reduce your paperwork
Improve communications
Cut costs
AutoAlert Monitor V8.2
We've added additional help and support within the app to make it easier to understand how to change job types or send alerts when a job has been added.
Fixed a bug which showed up in areas of poor signal.
Improved the flow of the app on certain screens when adding or editing job data.
Corrected a spelling mistake.
AutoAlert Monitor V8.1
Some small bug fixes.
AutoAlert Monitor V8
Quite a large update behind the scenes with big improvements to performance and reliability, especially in areas of poor network coverage.
The only new feature within the app is the ability to long press from the jobs screen to turn on the torch. Ideal if you're working on an electrical job with no electricity.
AutoAlert Monitor V7
Updates for this version include:
It's now even easier to add jobs for you or your colleagues from your iPhone or iPad
We've fixed a small bug which would cause the app to crash if you did not have location services enabled
We've also continue to improve the performance and stability of the app.
AutoAlert Monitor V6.9
Updates for this version include:
Your last job view is automatically saved to reduce the number of clicks to get to your jobs
You can now turn screens on and off from the web portal
Long click on the radar screen will bring up the tracking button, making it more easy to turn tracking on or off.
AutoAlert Monitor V6.8
Quite a large update with a number of performance and reliability improvements as well as improvements to the look and feel of the app, in particular around the job functionality.
You can now select:
Jobs for today, tomorrow or view all jobs
Additional job information is now also available
AutoAlert Monitor V6.7
A couple of small bug fixes when adding jobs and changing the map style in the radar screen
Some small enhancements to the look and feel for the app.
It's now easier to send your location and change your location settings
AutoAlert Monitor V6.6
Using messages have been improved further to aide communication with the rest of your company
Enhancements to the radar screen, including the addition of street view so you can better understand where your vehicles are. You can also view your vehicles locations on a standard, hybrid or satellite map. See our support page for more information.
We've added more support if you've lost or forgotten your password
It's now easier to connect GPS Tracking devices or other phones from the radar screen.
AutoAlert Monitor V6.5
Improved the performance of the messages screen including a fix for an issue where the orange dot was not showing on some unread messages
Other bug fixes and performance improvements
Updated the app to provide support for 64 bit processing
Fixed an issue where your contact details weren't shown properly if the profile was too long
Improved the log in process in poor network conditions
Removed annoying popups when there is no internet connection. The notification has been replaced with a small icon at the bottom of the screen which you can press to refresh
We've made it easier to see which device is your from the radar screen
You can now also get directions from your vehicle to another location
AutoAlert Monitor V6.4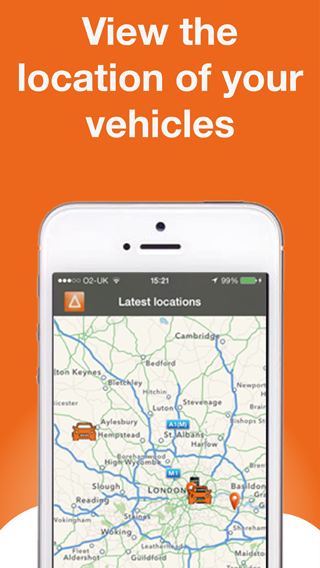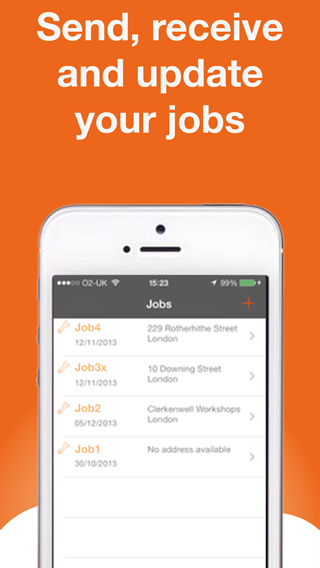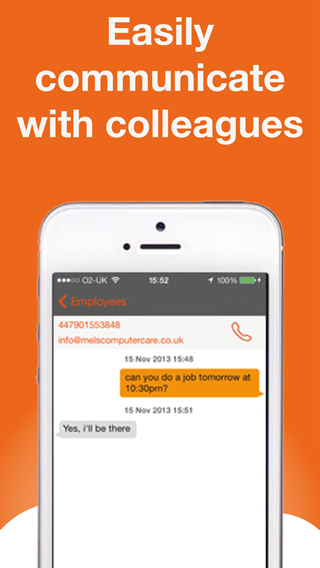 We've re-worked messaging to make it more intuitive. You can now see your latest messages, including linking to the messages from the push notifications
Messages are updated as read when you view them from your iPhone, iPad, Desktop or mobile
Messages can be sent or viewed from the desktop
Messages now automatically scroll to the bottom so you can see the latest message received
You can more easily email or call your colleagues as well as send them messages
We've made it easier to search for your connections
We've made it easier to select and view your vehicles in the radar screen
Other small design flourishes
A few more bugs killed
AutoAlert Monitor V6.2
Added the time the location was sent for each device
Fixed an issue with the start/stop tracking button which sometimes means you had to press it twice to turn tracking on or off.
Also fixed an issue with the tracking menu not being shown on the iPad
Added an option to the tracking settings screen which allows you to disable screen locking so you can keep monitoring your vehicle's locations
If music was playing before the app was started, music now resumes once the app has loaded
Improved reliability and notifications when no, or poor, network connectivity is available
Continued streamlining of the code to reduce bugs, increase performance and save your memory.
Find out more about AutoAlert Monitor and how you can use it to monitor the location of your vehicles, track your jobs and communicate with your colleagues.
Most of the time, iTunes will not refund anything that is older than 90 days. So keep that in mind when trying to report an issue with a purchase. As long as the purchase was within the past 90 days, continue along and we'll show you have to file a request for a refund.
Launch iTunes on either your Mac or PC.
Click on the iTunes Store button if you aren't already in it.
Now click on your email address and enter your password. If you aren't signed in at all, you'll see a general sign in option.
Once you've signed into your account, scroll down to the bottom of the screen and click on Account under the Manage option.
Scroll down to Purchase History and click See All
Here you'll see lists of different iTunes invoices. Find the invoice that has the item in question and click on it.
Click on the button labeled Report a Problem.

You'll be taken to another screen that shows the batch of apps included in that invoice.

Click on the Report a Problem button and then click Report a Problem next to the app you want to refund.
You'll now be routed out of iTunes and to iTunes Support on the web. Simply sign in to your Apple ID that you use for iTunes purchases one more time.
Here you'll see another detailed list of apps that you've recently purchased within the past 90 days.
Click on Report a Problem one more time next to the app you're trying to get a refund for.
From the drop down, select the reason you'd like a refund.

There are several options from you not authorizing the purchase to accident purchases. Put any other pertinent information into the text box and hit Submit.
That's all there is to it.
You should receive a confirmation email from iTunes Support that they have received your request. You'll receive a follow-up response with Apple's decision on a refund within a short period.
Hopefully you're not looking to refund one of our apps, if you do have any problems or need any help first, please don't hesitate to get in touch.
Find out more about our Job Management and Tracking app for your iPhone or iPad or our London Congestion Charge Check and Remind app or London Low Emission Zone apps.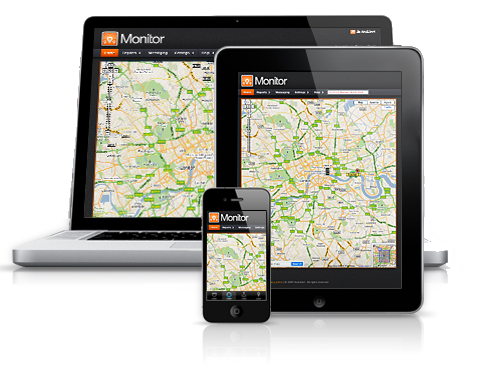 Social media networking apps, for business, pleasure or a mixture of both takes a big slice of the Web 2.0 cake. Did you know it accounts for nearly a quarter of the online activity of everyday people. Oh, and this is on a daily basis. Apps for location based services have boomed. Not surprising, nowadays people are on the move, going places so they need bags of info, for travel to the best restaurants, cinema, theatre shows, family and friends, even work. With improved transport and more people owning their own vehicle, out of town shops and stores means buying cheaper goods or in bulk.
Technology has responded with gadgets like the iPhone and iPad. Facebook and Twitter have catapulted people into the social media scene with a big twang so first on my list is a Facebook app for iPad:
1. FriendCaster for Facebook
Designed with iPad's own features, it is arguably the best Facebook app for iPad. You get brilliant full screen image to view with FriendStream mode and better interaction for the human/social mix. You can also make a quick switch between accounts.
2. Twitterrific for Twitter
This is a free download for iPad that you can pick up as soon as you turn on your brand new gadget. Downside: it's a bit large as an alternative version of the iPhone Twitterific app where you don't need multiple screens to access your Twitter info.
3. Fuze Meeting HD
Great for anyone in business, this one is specifically for iPad 2 and offers a multi-party videoconferencing facility for its subscribers.
4. TweetDeck for iPad
This is cool on the iPad because the bigger screen means you can view lots of your columns in one viewing. Control all your accounts from one screen. Perfect!
5. Footprints
Great for a location app if texting or a call is not possible, allows you to find your friends or family. With Footprints you can track each other in real time so great for companies with employees on jobs. See AutoAlert's own tracking app too; track down any car in your fleet or get your way to work or home traffic free!
6. Tumbletail lite for Tumblr
Tumblr is a popular blogging site and this app features thumbnail display for photos, lists for texts or quotes. Check out the simple reblog, like, follow/unfollow, and post to Twitter. You can also save files and documents to Dropbox or Evernote.
7. Google Earth
Now, you may think this is all about browsing in leisure time. Hey, not so…it can be used to plan business trips; the iPad app can help you to plot your trip well in advance. Popplet is an iPhone app but looks even better on the larger screen of the iPad 2. You can take photos with your iPad 2 and post them onto your Popplet and the cameras mean pictures can also be shared using the Hootsuite for Twitter app.
8. Smileys
This one adds more than 460 symbols to your iPhone, iPad, or iPod touch. The smileys and other symbols can then be used in SMS, email, calendar, alarms, notes, folder names, and more.
9. Tweetings for Twitter
One for the iPad at present but coming soon to iPhone; there is currently an app link to iPhone version. New iPhone app will include listings, push notifications and geolocation. So, you can follow tweets, share photos, videos, view conversations, see who's in the area, and look up various topics. A great social media application.
All of the above apps are available through iTunes
So there you have it, the top ten apps for fun, business, for choice. Enjoy yourself!
AutoAlert's new iPad GPS Tracking Control Centre featured in South London Business Magazine
An iPad perfect marriage with Apple. South London Business, 1st April 2010
Latest Apple sensation offers a fantastic platform for technology to provide the ultimate in Vehicle Tracking Solutions.
The article provides information about AutoAlert's unique iPad GPS Tracking Control Centre which puts all the information a busy fleet manager needs at their fingertips.
View full article: