Changing the name of your GPS device from the radar screen
With AutoAlert, you can easily change the device name, or tag, which is displayed on the radar screen and on your iPhone and iPad.
Assigning names to your devices makes it more easy to see what is happening to each vehicle or engineer.
Change the name of your GPS device
To change the name, simply log into your AutoAlert account via the desktop and then
1) Click on the device which you want to change, or select the device from the devices menu to the top left of the map.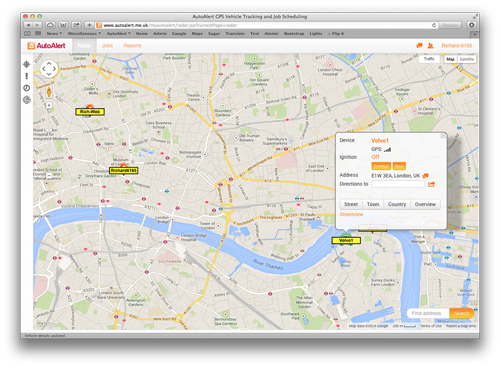 2) The following pop up box is displayed with various options.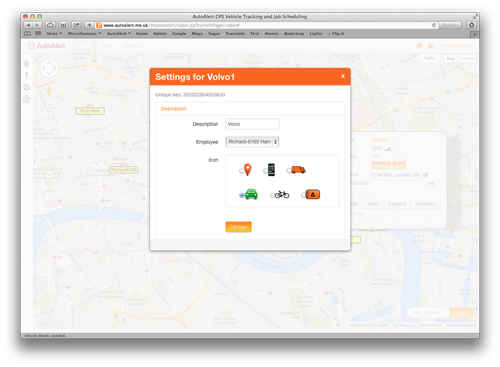 3) Put a new name in the description field then click on update.
You can also allocate the device to one of your employees, change the icon of your device and set the mobile telephone number where any alerts will be sent.