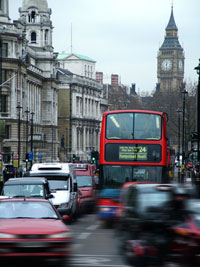 Protecting Your Fleet: Vehicle Tracking Tips For Small To Medium Sized Fleets
Anyone with a small to medium sized fleet of vehicles is probably well aware of the costs associated with traditional fleet tracking systems. These costs are often prohibitive for all but the largest fleets, making it even harder for small and medium sized fleets to operate efficiently and cost effectively.
There are ways, though, for smaller fleets to use vehicle tracking to their advantage. The most important thing to do is look at all of the options available and find the technology that provides the most value for the money invested.
Look for innovative technology
When GPS tracking first became widely available, it represented a wholesale change in vehicle tracking technology. So, too, does the latest technological innovation represent the "next big thing" in vehicle tracking and protection.
You might think that the latest technology would be more expensive rather than less expensive compared to traditional systems, but this is not always the case. One example is the proactive vehicle tracking and protection system known as AutoAlert. It is the newest generation of tracking technology that monitors a vehicle proactively, 24/7, and can actually alert the vehicle owner right away if there is a problem.
This system utilises various options to get location data including an iPhone app available for a few pounds or a portable tracking unit which requires no installation. This is coupled with a web-based interface that is accessible by mobile telephone, laptop computer, or PC. There is no additional infrastructure required, no training and no vehicle downtime or installation costs. The new technology not only performs better but it is also more cost effective.
Consider up front and ongoing costs
For the small and medium sized fleet operator, it can be difficult to get past the "sticker shock" of the up front costs associated with some vehicle tracking systems. And quite often, this barrier is substantial enough to prevent those operators from moving forward with vehicle tracking. Others look at headline grabbing figures which hide the additional costs which can come in the form of hard costs or extra intangible costs such as the downtime required to get used to a new system.
Think of the cost saving
Once tracking is installed, then the benefits to your business can be huge. Both in terms of savings through fuel saving, better scheduling or improved driving but also, and sometimes more importantly through improved customer service and a reduction in stress from knowing what is going on with your business.
First check all the electrics on your vehicle (check lights etc)


Take out the dashboard to gain access to the vehicle wiring

Find a 12v power source which provides constant power, ground and ignition.
Note: Ensure the source provides 12v constantly including when the ignition is switched off or when the indicator lights are flashing


Get the wires for the 12V constant (Red), Ground (Brown) and ignition (Blue) from the wiring loom and prepare to connect to the vehicle
Strip the plastic coating on the wire from the new 12v source back ensuring the wire is not damaged (ideally using a wire stripping tool)

Wrap the new connector wire around the exposed wires and then solder

Use insulating tape to cover the connection
Route the connector to where the unit is to be mounted ensuing not to kink the wire or put near hot or moving parts
Locate the antenna ensuring it has a good view of the sky. It can transmit through plastic and glass but not metal.
Plug in the unit and the antenna. After a few seconds, the LEDs should start flashing. This will be red for a couple of seconds initially, then either red or orange every second once the unit has GPS and green every couple of seconds once it has a connection to the mobile network.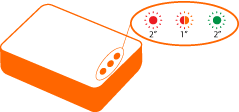 Check the electrics again to ensure no fuse has blown



Turn on the ignition. The unit's location will be updated on the AutoAlert website which can be accessed using your email and password from the top of the screen.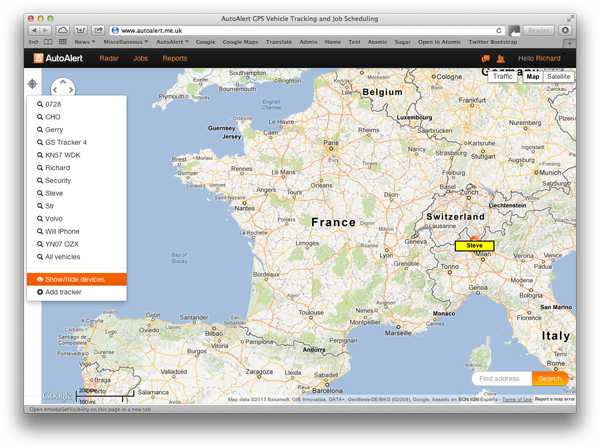 Business owners need to do more to protect their companies from theft and malicious damage, after small firms faced costs of £722 million last year as a result of crime, according to AXA Insurance, writes Christian Sadler.
The findings of the AXA Business Crime Index, which are based on the company's own claims data, show that one in five of all claims settled on behalf of businesses in 2005 was crime-related. AXA's research also revealed:
Theft and malicious damage accounted for 95 per cent of all crime claims settled.
The average value of individual crime-related business claims increased by 27 per cent in the fourth quarter of 2005 to an average of £3,942, up from £3,337 between July and September.
Commenting on the results, Neil Mercier, property insurance manager at AXA said: "These findings demonstrate just how much of a problem crime is for small and medium-sized businesses. Crime accounts for one fifth of our entire claim book and while most are low-level, inexpensive crimes, some claims run into tens of thousands of pounds and can put enterprises out of business.
The insurance provider believes the true cost of crime may be much higher, as many more small firms have inadequate insurance cover or are not insured at all.
"Take vandalism as an example," said Mercier. "A business won't claim every time there's graffiti on its premises; they'll probably paint over it themselves. This type of low-level crime probably won't get reported to the police either, but the cost of it is very real."
Perhaps surprisingly, AXA's findings also revealed that businesses in some of the UK's largest cities, London and Glasgow for example, made fewer claims than other less populated areas. "Business crime in towns and cities is not always in the most obvious places," explained Mercier. "In our survey businesses in London fared very well, but this is probably because they have a greater awareness about possible crimes and so are more prepared, but other areas might not be.
"While it is impossible to stop a determined criminal, there are measures businesses can take to protect their premises, stock and staff from the threat of crime. Firms need to understand what their biggest issue is – for a retailer it might be shoplifting, so they might need to look at the layout of their premises. If it's vandalism, perhaps they should invest in some shutters.
"We would also recommend managers and owners of small enterprises review the security measures they have in place and conduct thorough and regular risk assessments," Mercier concluded.
For guidance and training to reduce crime visit the Government's Crime Reduction website or check out our site for more information on GPS vehicle tracking.

We monitor all aspects of the system 24/7 for performance issues, bugs and security. Sometimes we also need to take one of the servers off line when we make updates.
We publish performance metrics, issues and new developments to our twitter feed shown on the right or by searching for the hashtag #autoalert_support
If you have any issues with any apsects of the site, please check this page first then our other help and support pages especially when you're not sure why one of your units hasn't updated correctly.
We use Vodafone for our managed SIMS and therefore it is important that your units have a good signal and there are no issues with the Vodafone network. If you have a problem and think it may be due to the mobile network not being available, you can check for any reported issues for your postcode:
Small businesses are being advised to rent company cars rather then buy them outright, fleetnews.co.uk reports.
According to the British Vehicle Rental and Leasing Association (BVRLA), a number of SMEs are unnecessarily spending vast sums of money on vehicles for employees and ignoring the cheaper alternative of contract hire.
The BVRLA claims that small firms have cumulatively spent £2.4 billion on 1.4 million vehicles, a sum which could have been considerably less if they had opted to hire instead of buy.
Director general John Lewis said: "The reluctance among small and medium business organisations to adopt modern acquisition methods for company vehicles is potentially a serious matter.
"The sums of money involved are staggeringly high and I wonder how many bosses in these organisations, or their advisers, genuinely understand the alternatives and how much the release of funds into their core business activities might boost them.
"Add to that the lost potential benefits of greater safety and better budgeting in their car operations and this looks increasingly like a factor that is seriously holding back the sector's growth potential."
Source: Fresh Business Thinking.com
C) Adfero Limited