Sending Directions to Your Driver
Its often easier to see where you're drivers are than them trying to work out their location from a small screen or from road signs alone.
You might also need to send a new route to a driver if a new job has come in.
With AutoAlert this is easily done in three quick steps.
Get Directions
Choose your drivers number
Send the message
1. Get Directions
Simply click on your driver on the radar screen to show the pop up.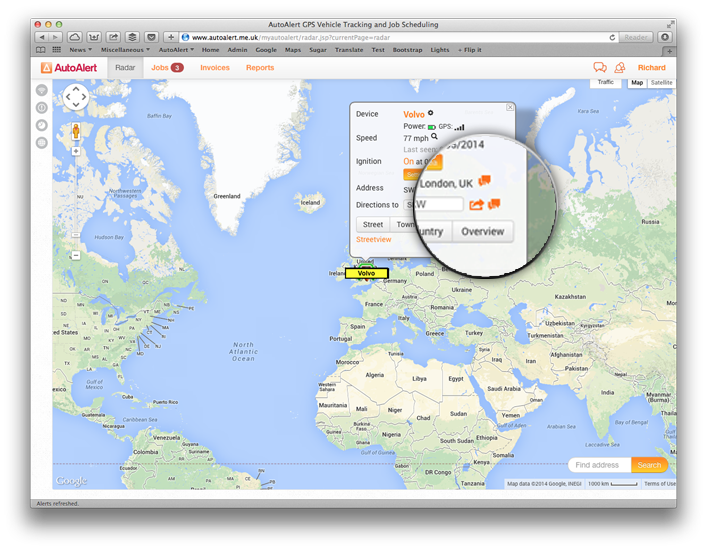 Enter the new destination in the Directions To box.
Click the message icon (

) to open the send text box.
2. Choose Your Drivers Telephone Number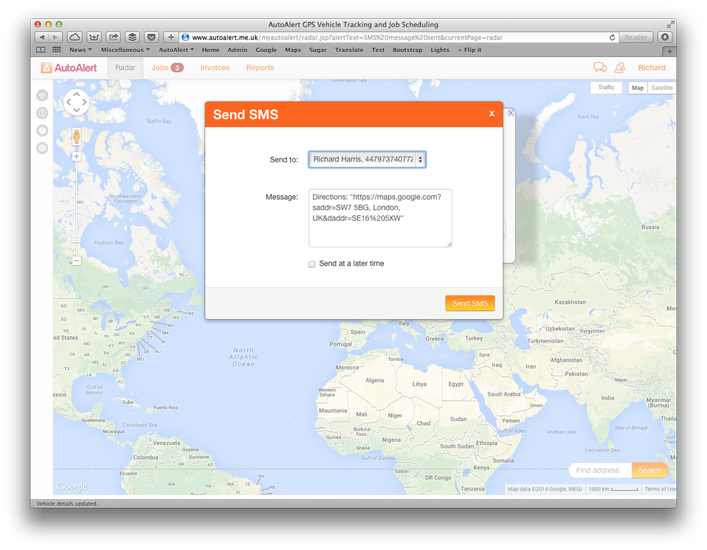 Select the phone number of your driver and click Send SMS.
View the Route on Your Phone
Your driver will receive an SMS message on their phone containing the directions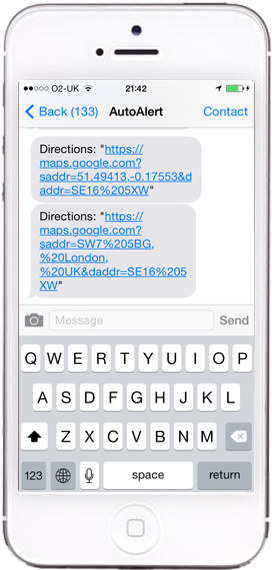 They can click on the message to load the Google Map application if it's on their phone. Otherwise a browser will open with Google maps and the directions.
3. Send Directions by Instant Message
Alternatively, you can copy the message into an AutoAlert instant message and send it via instant message instead. If you're driver is signed into the AutoAlert mobile site, then they can click on their message to get taken to Google maps.
Find out more about AutoAlert GPS Tracking or AutoAlert Instant Messaging.