Job Management Audit
A lot of customers use AutoAlert Job Management as it helps them cut the number of missed or disputed invoices.
Disputes often arose when a customer thought an engineer was on site for less time than quoted. As engineers would often fill out all their job sheets at the end of the week, it's understandable that on some occasions the exact times they entered or left site could be forgotten.
AutoAlert job management not only makes it easier for your engineers to update their jobs on site with the click of a button, you can also view an audit trail showing the exact time and location when a job was updated.
Following is a quick guide of how to enable and view audit trails.
Saving locations and timestamps when jobs are updated
To save the location and timestamp for your engineers when they update a job, click on the connections icon (

) at the top right of the screen. Then
Select View Connections
Select Employees
Click on the name of the employee who you want to provide location and timestamps
Scroll to the bottom of the page and click on Employee settings
Ensure the Save location and timestamp when job is updated check box is ticked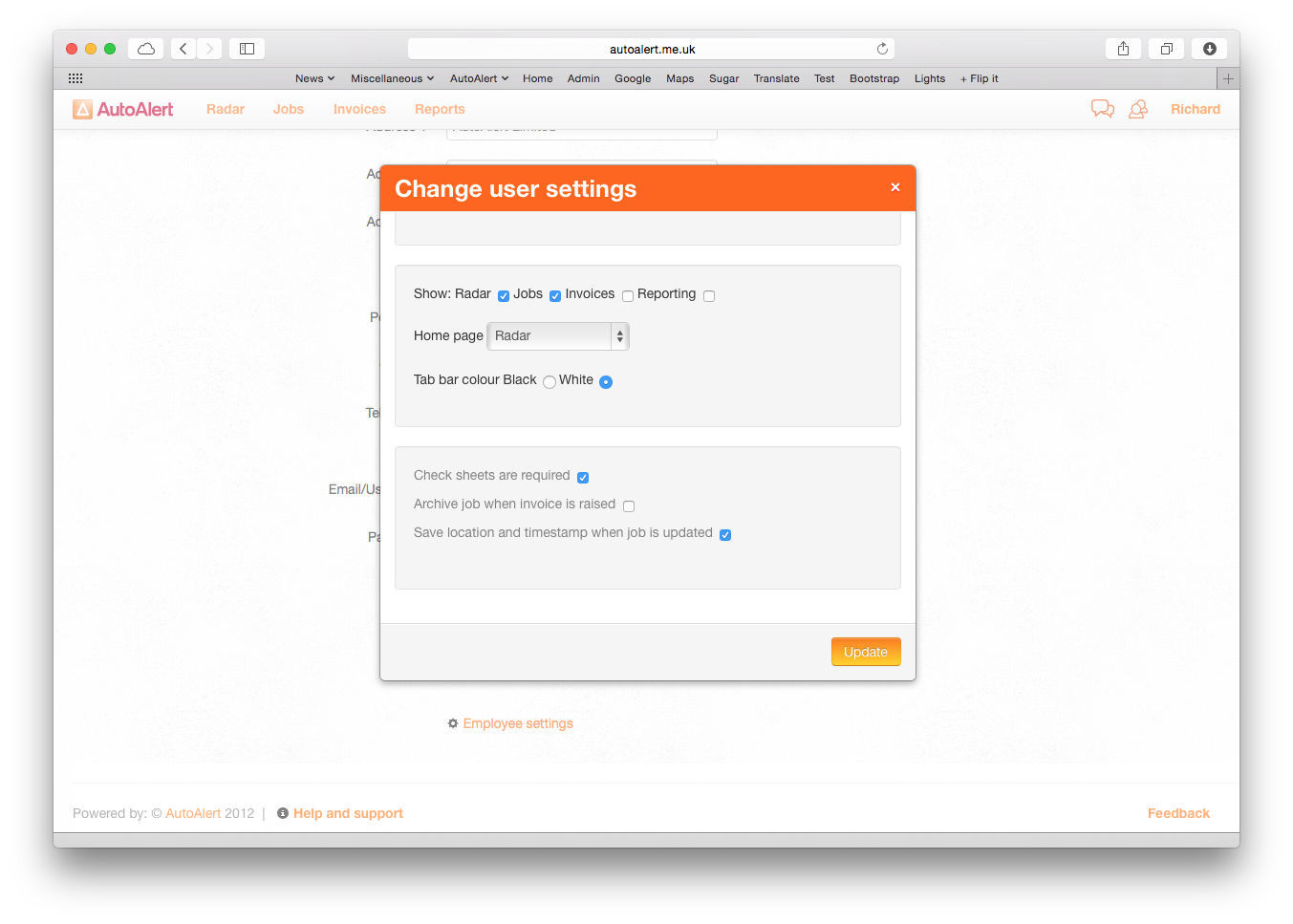 View your job management change log
To view the time and locations for each update to your job. Simply
Click on the More details icon (
Click View/Edit/Update job
Scroll to the bottom of the job details page
Click View change log
The following window will be shown displaying each action for the job and the time and location the action was performed.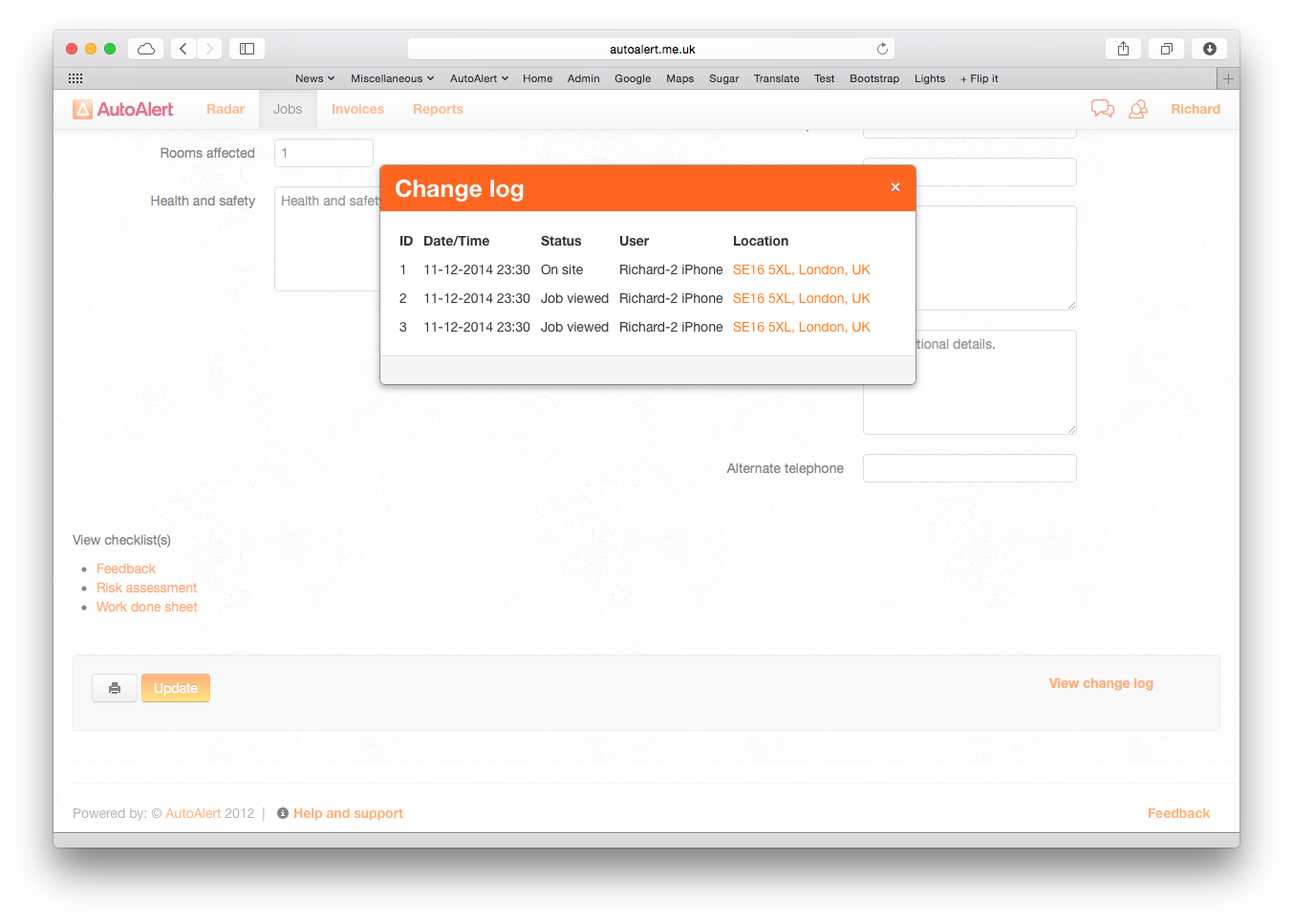 You can click on the location to view it in Google Maps.
Conclusion: No more disputed invoices
With an audit trail for each job, you can have more confidence that the times you have quoted on your invoices are correct. There's no more risk that the time has been overestimated because your engineer hasn't filled in their job sheet until hours later when they're at home.
Using AutoAlert's iPhone or Smartphone app is also easier for your engineers. With one click to update a job there's less administration for them and no reason to find downtime in their week to update all their job sheets.
Alternate ways to see when an engineer has entered or left site
With AutoAlert GPS Tracking, you can also see various reports such as the stationary times report and driving times report which show the start and stop time and location for your vehicles and engineers.
You can also set up virtual areas and get alerts around your customers' location and then get alerts when one of your engineers enters or leaves that area. This is also useful to help with your duty of care towards your remote workers.
For more information see:
Or find out about AutoAlert's job management software and how it can cut your paperwork.