Driving in fog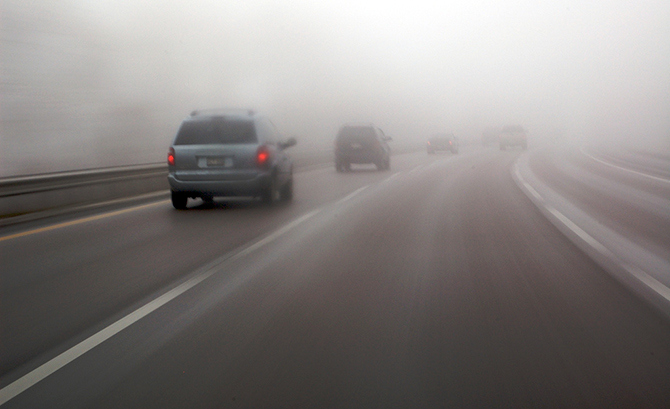 As we continue to have cold and foggy weather in the UK, the IAM (Institute of Advanced Motorists) has advised drivers to take particular care in the fog, especially if driving unfamiliar vehicles.
"Use dipped headlights, not main beam following. Be ready to slow down: you should be able to stop within the distance you can see to be clear," said an IAM spokesman.
"Sharp braking will cause even more problems than usual for cars behind who will take longer to realise you are slowing or stopping for some reason.
"Those switching vehicles should take extra care – take a moment or two to find the fog light switches before you need them, not scrambling around distracted when your concentration should be on the road," he said.
"Fog is often in pockets and you should turn your fog lights off when conditions clear temporarily – but then be ready to put them back on when the fog descends again.
Following a car with fog lights can dazzle other road users if the fog has cleared at that point."
Fog is a particular problem for fast moving roads such as motorways but the IAM spokesman added that severely reduced visibility can cause problems on urban roads too – particularly junctions and mini roundabouts.
Lastly, the IAM advised drivers to remember that foggy conditions can cause moisture on the windscreen.
"Use your wipers to help maintain vision as well as your headlights," he added.
Driving tips from the IAM
Find out about AutoAlert features and how they can work for you.